On Monday, November 13th and Tuesday, November 14th, over 50 members, auxiliary and friends of the New York City Area served Thanksgiving dinner and socialized with the residents of the
Terence Cardinal Cooke Health Care Center and their families, continuing a tradition that is at least 25 years strong.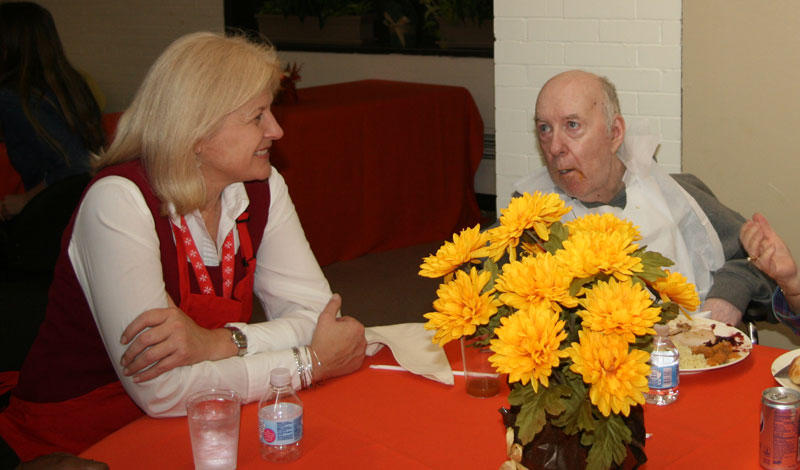 On Monday night, our guests were the patients of the Huntington's Disease Unit and on Tuesday, residents of the 2nd and 6th floors of the hospital. Dinner, prepared by the staff of TCC, consisted of the usual Thanksgiving fare plus a few extras: butternut squash soup; ham, turkey, stuffing, green beans, yams; pumpkin, pecan, apple and sweet potato pies.
As always, volunteers accommodated dietary restrictions by serving pureed versions of the menu when required. Guests were served soft drinks and meals by our volunteers and entertained with music and conversation.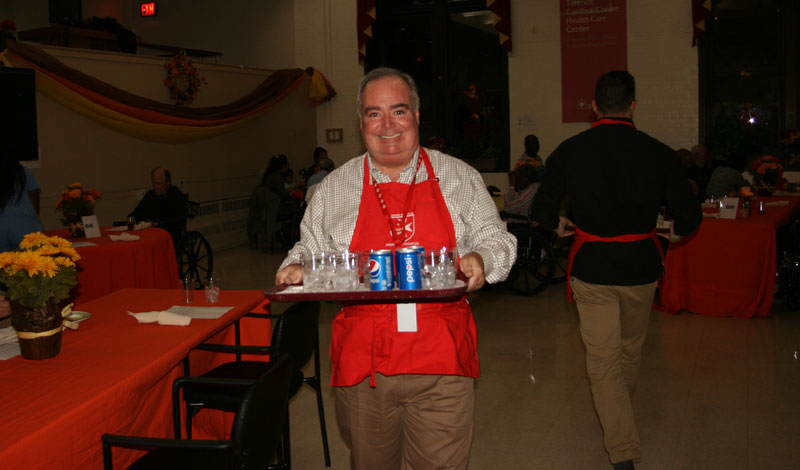 We will be back at TCC again on Sunday, December 10th for our 25th Annual Order of Malta Christmas Party for residents. Click here for more information.