Mrs. Ellen Shafer, GCMOb, recently visited the Holy Family Hospital in Bethlehem on a pilgrimage with Knights and Dames of the Order of Malta's Federal Association. "Please, come see for yourselves this modern day manger," Mrs. Shafer said.
The French Daughters of Charity founded Holy Family Hospital as a general hospital in 1888 to minister to Bethlehem's sick. The hospital operated until 1985 when political and economic factors forced the sisters to close its doors. In 1989, at the request of Saint John Paul II, the Order of Malta took over the operation and management of this Catholic teaching hospital, converting it into a specialized maternity unit. It is now the second largest employer in the Bethlehem region, where the economy is distressed and unemployment is high. Since the Order's involvement in 1989, Holy Family Hospital has grown from 850 annual births to over 4,300. The hospital delivered more than 4,600 babies in 2018.
Mrs. Shafer is chairman of the United States Holy Family Hospital of Bethlehem Foundation's Board of Directors, which supports the hospital. She is pictured below, in the photo album, with a hospital nurse who was honored at the United Nations last May at International Nurses Day. Mrs. Gail Berardino, DM, Mrs. Marissa Blackett, DM, Mr. Thomas Driscoll, KM, and Mrs. Frances Hardart, GCDM, members of the American Association, also serve on the Board of Directors with Mrs. Shafer.
The Holy Family Hospital of Bethlehem Foundation, a joint fundraising project of the American, Federal, and Western Associations of the Order of Malta, sponsors educational programs like "Babies in Bethlehem" and appeals in parishes throughout the United States to support the Hospital. "We offer professional development, like midwifery, and reliable, good salaries," said Mrs. Shafer. Pilgrimages and visitors are welcome to plan a visit to this unique hospital. Although the region is filled with conflict, Bethlehem is safe and bustling with tourists. "The cuisine is fresh and delicious with world-class hummus," Mrs. Shafer added.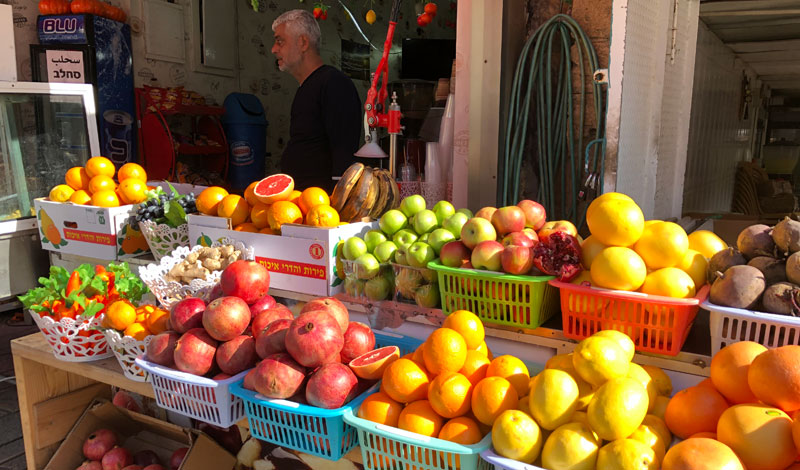 "Our hospital delivers life, peace and hope in the Holy Land," Board member Mrs. Blackett so often says with deep conviction.
For more information, please visit birthplaceofhope.org or call the Foundation's main office in Washington, D.C., at (202) 785-0801.