Due to the pandemic, this year has been challenging for the world, but it has also exacerbated existing challenges for the poor and underserved.
For our beneficiaries, MI Americas has been on the front lines providing its services with the much-needed consistency and stability they are unlikely to find anywhere else. We fill the crucial gap in essential services that helps keep the communities we serve safe, while also keeping our staff who serve them safe.
Below are some highlights from Malteser International Americas' work this year…
To amplify our Covid-19 prevention and relief efforts, we partnered with USAID to Distribute Hygiene Kits to 1300 families in the indigenous Wayuu communities of La Guajira, Colombia. The Community Health Workers delivering the kits were also trained by MI Americas with culturally-adapted workshops and trainings to over 5,000 Wayuu community members.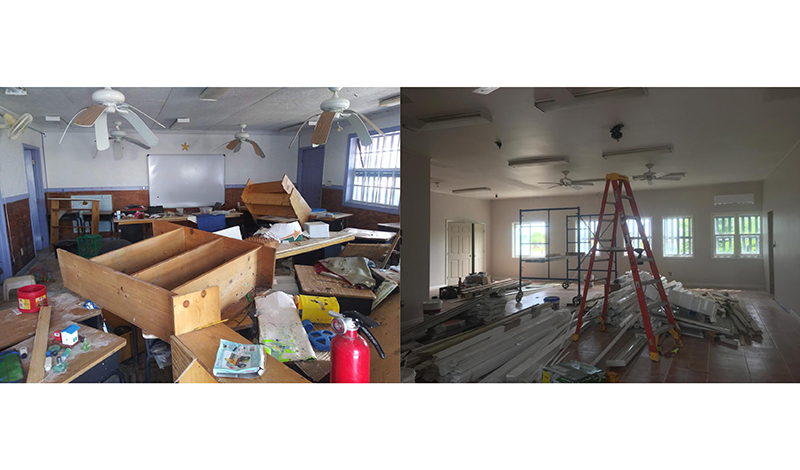 In the Bahamas, we spoke with our partners from the NGO All Hands and Hearts, about Covid-19's impact on our ongoing efforts to rebuild the Catholics school St. Francis de Sales and Every Child Counts, a school for children with special needs, after the devastation of last years' Hurricane Dorian. Covid-19 has drastically restricted staff and thus lengthened our expected completion times. Malteser International Americas has renewed its commitment to rebuild the Abaco community, with direct assistance to students, through the delivery of school supplies and equipment, as well as longer-term mental health assistance to parents.
Our efforts in Santa Marta, Colombia continues to serve the community, adding 60 pregnant women to our pre-natal control program as well as delivering 500 care packages with non-perishable food items and hygiene kits to 2,500 people.
Be sure to see our read our latest newsletter, On the Spot. Read all of our latest updates on our blog. Stay connected through our social channels: Facebook, Twitter, LinkedIn, & YouTube!