During the current pandemic, the divide between the sick and the poor became even more porous as Covid-19 collided with the 2020 flu season, leaving the vulnerable more prone to disease.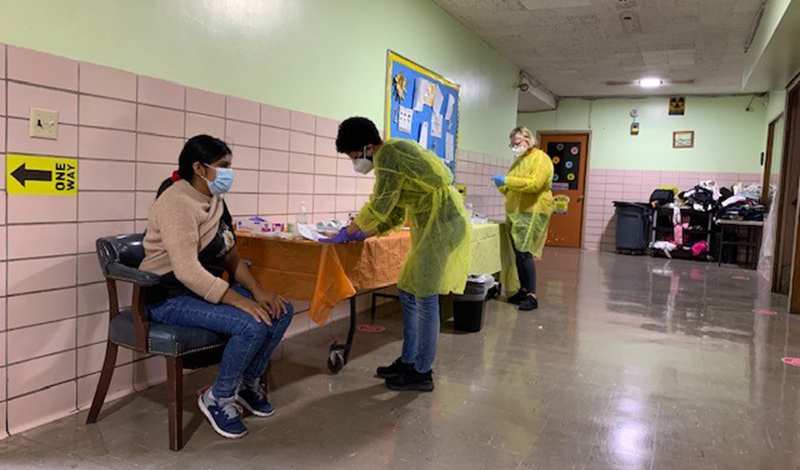 The humanitarian relief agency of the Order of Malta, Malteser International Americas, steadfast in its belief that every person has the right to lead a healthy life with dignity, faced the challenge head on with an influenza vaccination campaign. Through 6 mobile vaccination clinics, vulnerable and neglected communities in the New York Metropolitan Area received free flu shots. Beneficiaries included the homeless, the mentally ill, the deaf, low income workers, migrants and the uninsured.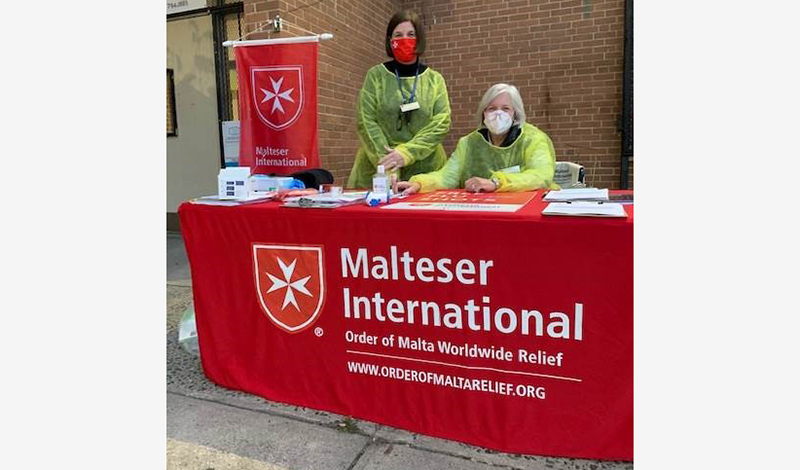 Malteser Americas's partner, ArchCare, the Continuing Care Community of the Archdiocese of New York, provided local programming knowledge as well as introductions to the New York Department of Health and the NY Chapter of the Hispanic Nursing Association whose members gave invaluable bi-lingual assistance and countered the decline of other volunteers who became at greater risk to sickness themselves as the pandemic raged.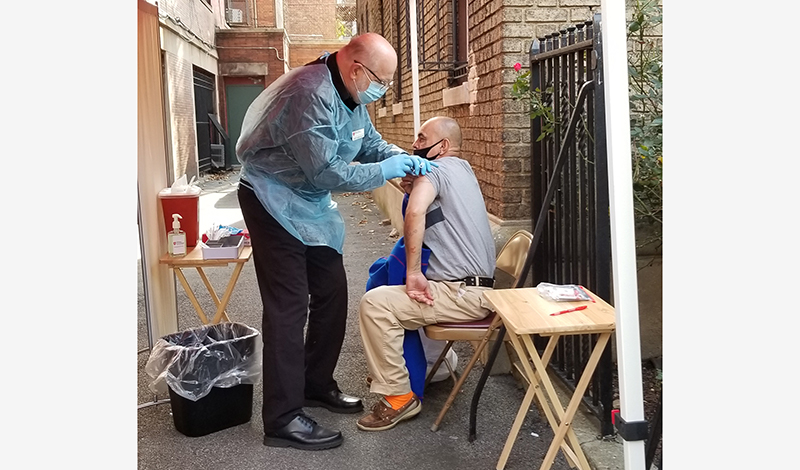 "The poor are just like the rest of us with a desire for dignity, and we provided them with a safe and dignified setting", says Marissa Blackett, DM, Malteser International Americas board member and flu clinic project coordinator. "They came with no sense of entitlement and left with sincere gratitude as shown in the short clip taken during a November flu clinic for a Catholic Charities Day Laborers Program in Yonkers, NY."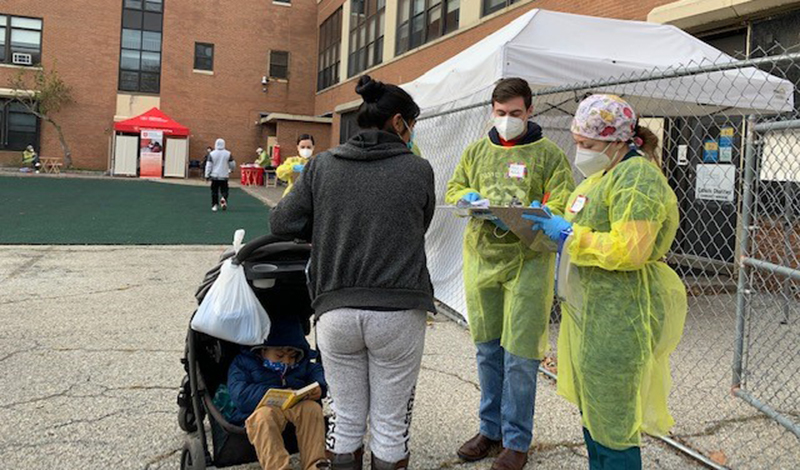 Marissa adds, "With the prayers and financial support of those who could not be with us physically, together with sixty-one volunteers from the Order of Malta American Association, this project demonstrated the values that are core to Malteser International — values rooted in the charism that defines the Order of Malta."
Click here to read a previous story about this flu vaccination project.