American Association of the Order of Malta: The History of the Association from 1927-2020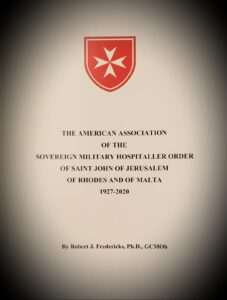 By Robert J. Fredericks, Ph.D., GCMOb
President Peter J. Kelly, MD, GCM, commissioned Dr. Robert J. Fredericks, Ph.D., GCMOb, to write the history of the American Association back in 2019 and he has done an outstanding job. The book presents the story of the development of the American Association from a few members in 1927 to over eighteen hundred today. Section One is about the major accomplishments, both domestic and international, of the Association over the years. The current activities from our thirty areas are detailed in Section Two of the book.
About the Author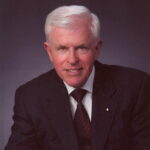 A native from New York City, Robert J. Fredericks. Ph.D., GCMOb, is a U.S. Navy veteran. He holds academic degrees from Villanova University, Saint Joseph's University and Lehigh University, all in chemistry. A retired pharmaceutical company executive, he is the author of 21 papers published in peer-reviewed scientific journals and four books.
Bob was invested in the Order of Malta in 1996. He was named a Commander of the Order, Pro Merito, Melitensi, in 2011 and was awarded the Grand Cross of Malta in Obedience in 2014. He was one of the founders of the Sub-Priory of Our Lady of Lourdes and served for many years as Treasurer and as Chair of the Retreat Committee.
He is a former Hospitaller and Area Chair of New Jersey and served on the Board of Councillors for six years. He chaired Prison Ministry for 15 years. During that period, Prison Ministry developed into one of the largest Catholic organizations serving the needs of the incarcerated.
Bob Fredericks and his wife, Jeanette Fredericks, reside in Morristown, New Jersey.