The Boston Area provided grant funding to the new AVODAH Collective home in Massachusetts through the 2022 Area Grants Program. This new home, which was recently funded by the American Association, was announced and discussed by American Association President Peter Kelly, MD, GCM, and the Association's Anti-Human Trafficking Ministry leader Deborah O'Hara-Rusckowski, DM, RN. Click here to view this announcement.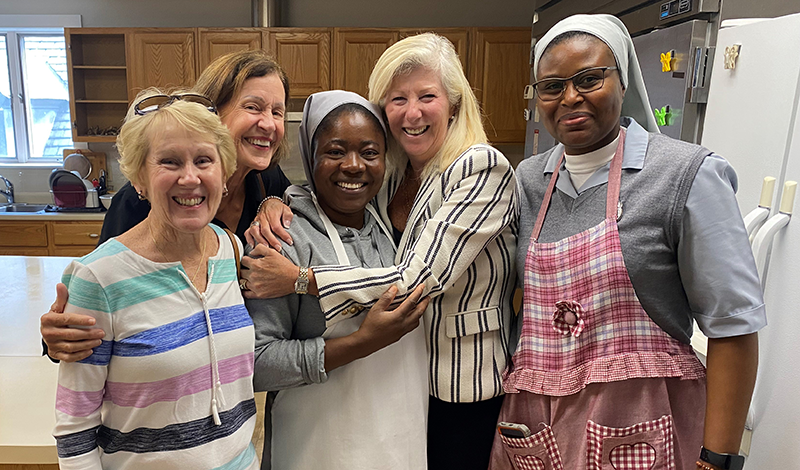 Virginia Meskell, DM, applied for the grant, which will provide kitchen supplies, food staples, and meals to the home's 11 female trafficking survivors who will either be pregnant or caring for an infant and to the Religious Sisters who will live with and care for them 24/7.
Deb O'Hara-Rusckowski, DM, introduced Boston Area members, including Ginny Meskell, DM, Kathy Delaney, Steven Hardy, KM, Boston Area Chair Thomas Egan Driscoll, KM, and Boston Area Hospitaller Christopher Carter Lee, KM, to these new efforts earlier this month.