This is the Official Site of the American Association, U.S.A.
The Order of Malta is a worldwide, lay, religious order of the Roman Catholic Church, which seeks to glorify God by promoting the sanctification of each member through his or her work with the sick and the poor and defense of the Catholic faith.
There are only three United States Associations established by decree of the Grand Master and vote of the Sovereign Council of the Order headquartered in Rome. The American Association is a separate legal entity and a 501 c 3 not-for profit corporation which is responsible for the day-to-day management and control of its business and affairs. As such, it acts on its own behalf subject to general oversight by the Order of Malta consistent with accepted corporate governance standards and practices.
The American Association, U.S.A., headquartered in New York City, was founded in 1927.
Investiture 2016
November 9 - 13, 2016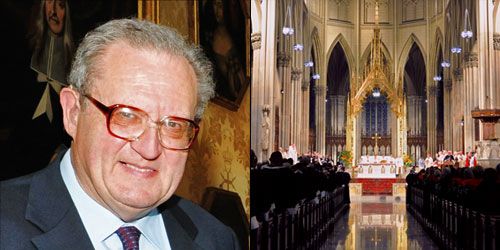 This year we will welcome the Prince and Grand Master of the Order of Malta H. M.E.H. Fra' Matthew Festing. We will begin the Investiture Weekend activities this year on Wednesday evening, November 9th at 7:00 pm with The Grand Master Concert in St. Patrick's Cathedral. This will feature The New York Choral Society and the St. Patrick's Cathedral Choir, along with organ and orchestra which will perform "The Hyland Mass" A Malta Hymn, Peace Fanfare & Anthem, A call to Unity & Harmony, Joseph Vella, Composer.
If you would like to become a Patron of the Concert, please contact the Executive Office in New York City. Further information on the entire Order of Events of the Annual Investiture Weekend of the American Association is available in the Members Only section
Please plan to join us this year for this historic visit of our Grand Master to New York!
# # #
Some of the Organizations Our Members Volunteer at to Help the Sick and the Poor
# # #
American Association Areas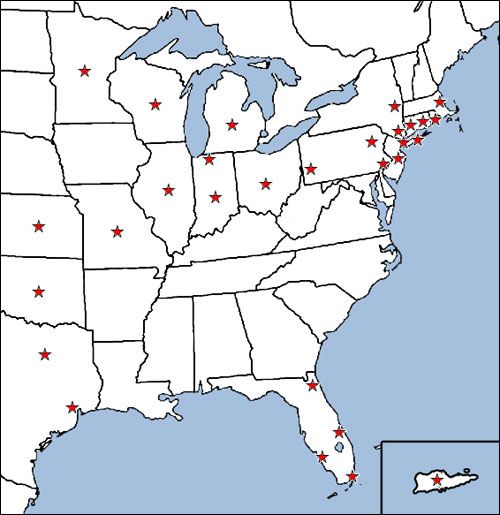 # # #
Order of Malta Study Center

The Hill Museum & Manuscript Library at St. John's University, Collegeville, MN maintains a microfilm collection of over 16,000 documents and dossiers from Malta, covering the twelfth to the twentieth century. The materials include the Archives of the Knights of Malta, the Cathedral Museum in Mdina, the Archives of the Inquisition, ecclesiastical records of the dioceses of Malta and Gozo, and musical compositions.
The Center sponsors digitization projects to preserve the history of Malta and the Knights of St. John. It acquires antiquarian and modern publications dealing with Malta's history, literature, and culture, in addition to materials pertaining to the Knights of St. John and the history of the Crusades. Visitors to the Center are welcome, and it is possible to order copies of microfilms from its collection.
For further information, please visit the Study Center's website here.
# # #