On February 15, 100 middle-school students; their Religion teacher, Cindy Hickey; and five additional faculty members of St. Augustine School in Andover, Massachusetts, volunteered to ship 7,500 copies of A Minute in the Church pamphlets to 825 prisons and jails across the United States. The pamphlet explains Catholic teaching and the Catholic Mass in simple, easy-to-understand prose.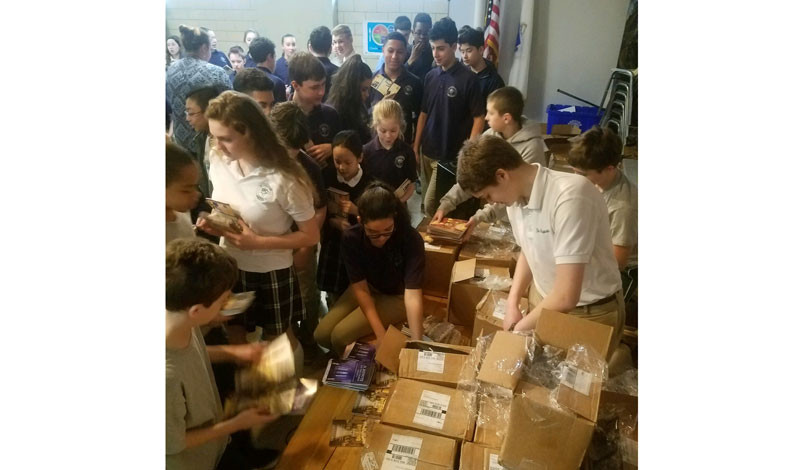 The event was part of the Boston Area Order of Malta's Prison Ministry. Half of the pamphlets were purchased with funds raised by Gus Lloyd's Catholic Channel radio program Seize the Day as part of his Project Christmas Event. Gus and his wife, Michelle, gifted the Order an equal number of pamphlets.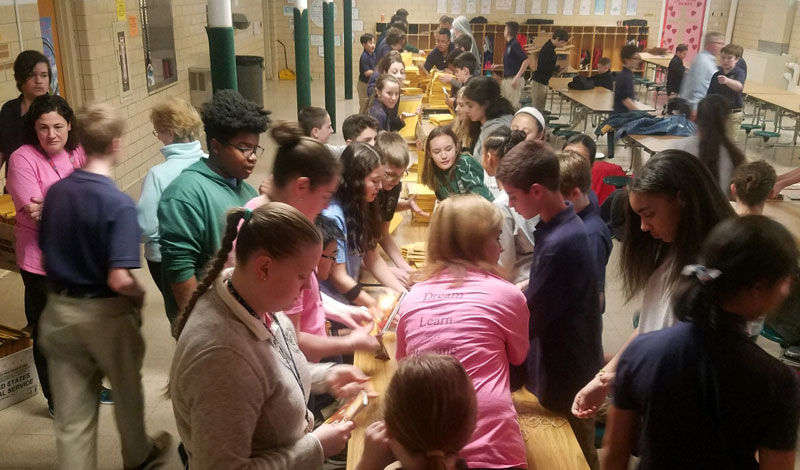 As volunteers regularly gather at St. Augustine Parish to package and prepare copies of The Serving Brother newsletter, which brings the Word of God to prisoners throughout North America, the Caribbean, Guam, and islands in the Pacific Ocean, the system was in place for the students to pack and ship A Minute in the Church. Steve Caron, who started The Serving Brother, addressed the students before they began the packing process. He provided an overview of the Order of Malta, its spirituality and the works of its members.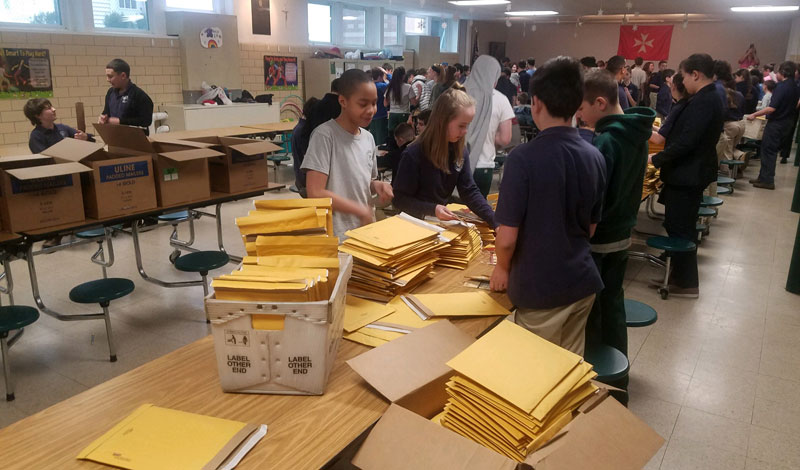 The students also heard from Mary DeFrancisco, a St. Augustine parishioner, who, along with her husband, Mark, made the Pilgrimage to Lourdes in 2018. Mary and Mark are in the formation process to become new members at the investiture in November. She spoke about preparing for membership, as well as their moving experiences in Lourdes. Bob Nephew, described his experiences as a member of the Order, and spoke about his hands-on ministry leading a weekly rosary prayer group with prisoners at MCI Concord in Massachusetts.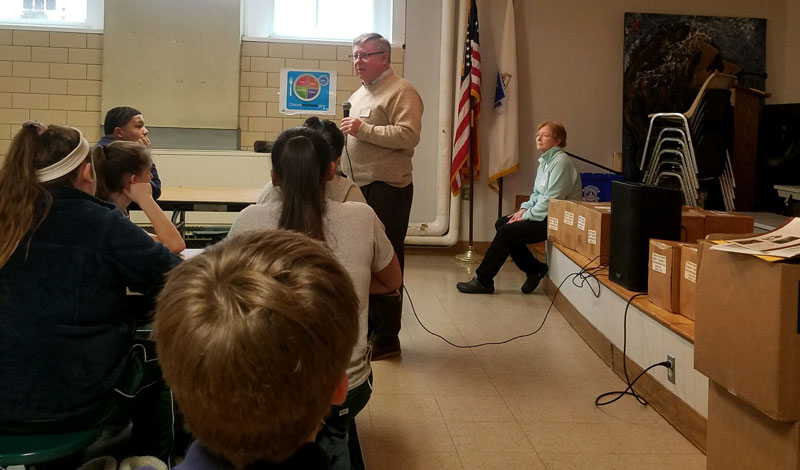 As the A Minute in the Church booklets are heavy, they are expensive to ship. Bob Fredericks, chairman of the American Association Prison Ministry Committee, was instrumental in securing a $4,000 grant from the American Association to meet that need.