The Boston Area gathered together on Sunday afternoon, March 24th for the Annual Lenten Reflection and Mass at Pope St. John XXIII Seminary in Weston, MA. Almost 60 members and friends were warmly welcomed by Stacey Reisman, and then seated in the Chapel.  The Very Rev. Fr. Brian Kiely, started the gathering by extending a gracious welcome and opening prayer. Msgr. Moroney was introduced as the speaker and in his Lenten reflection he provided a fascinating look at the Cross in western liturgical art from the first centuries through to modern times.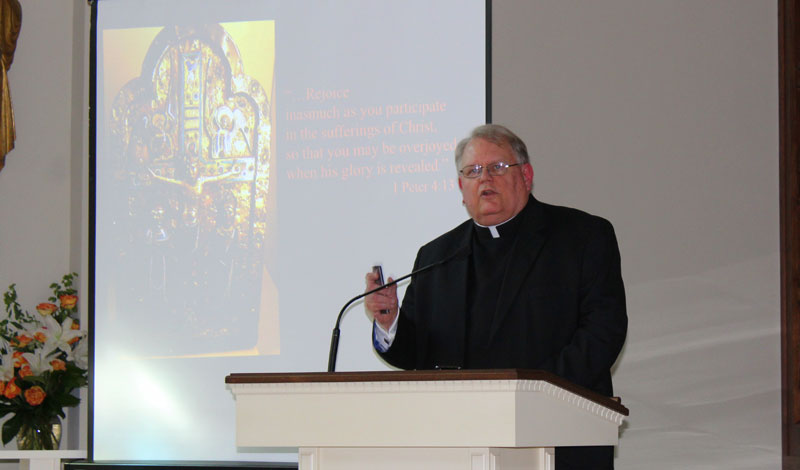 After the reflection, we all had a short intermission prior to the start of Mass at 4:30PM. Fr. Brian Kiely, the ninth Rector of Pope St. John XXXII National Seminary was the presider, along with Msgr. James Moroney, and Rev. Stephen Linehan as concelebrants.  Fr. Kiely shared a very inspiring homily and reminded us that God is always at our side, we are never alone, He is always worthy of our trust…and to "Never Give Up!"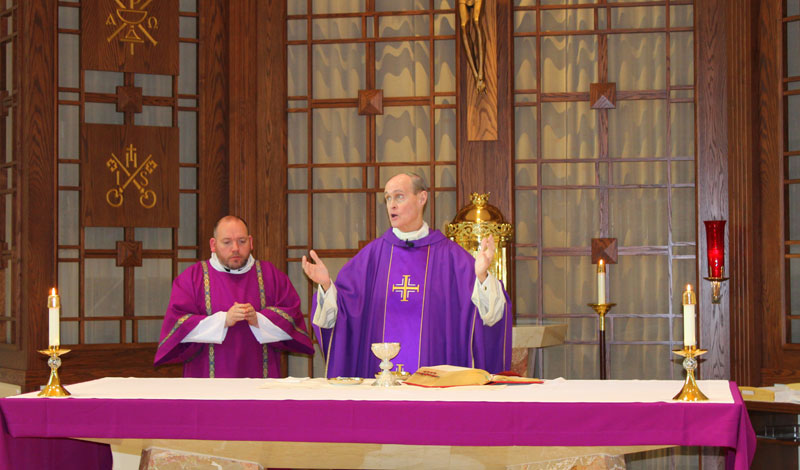 Newk Stillwell proclaimed the first reading, Julie McCarthy proclaimed the second reading, and Fran O'Hare shared the prayers of the faithful.  The gift bearers were Maureen and Al Makkay.  With help from Mary Jo Kriz, an effort was made to extend more hospitality, with three greeters: Emery and Joan Maddocks, along with David Houston.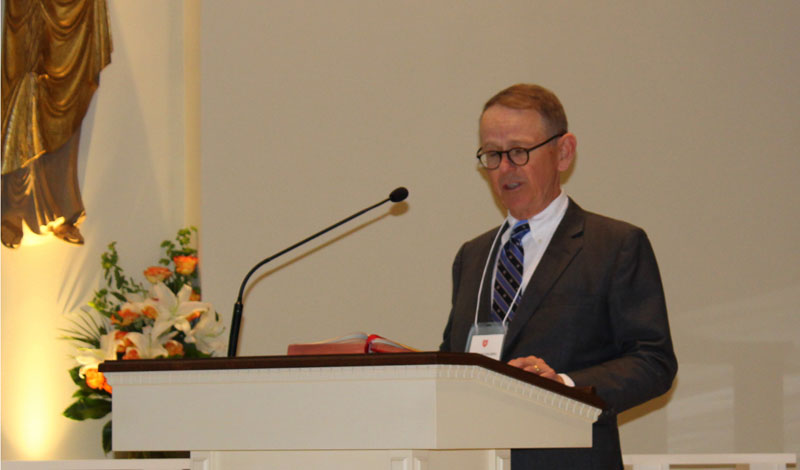 After the liturgy, we remained in the Chapel for the presentation of anniversary award pins to recognize membership milestones.  Nancy Gibson recognized each member, and Peter Kelly assisted in presenting certificates and pins. Joe Finn was recognized for 35 years of faithful service!  Other awardees included: Mark Kerwin, Damien DeVasto, Joe Feitelberg, Ed Kirby, John LaRossa, and Christopher LaRossa. The group remained on the altar for a group photo.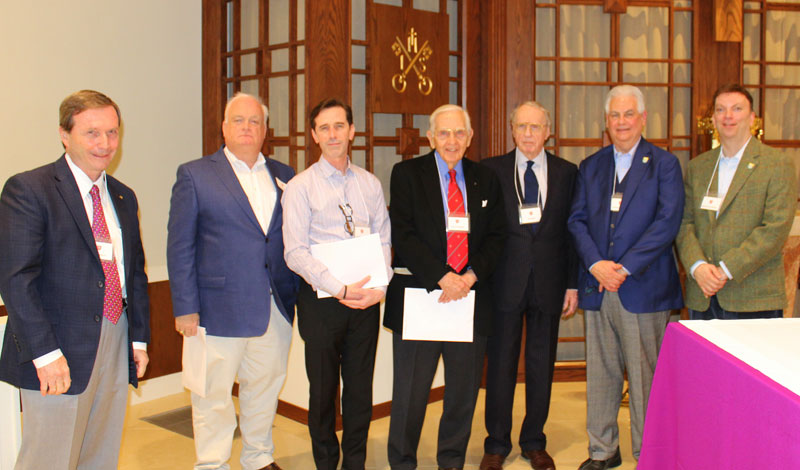 Craig and Nancy then provided an update on event plans for the remainder of the year, and noted that the Boston Area calendar is now complete, and will be posted and distributed to all Boston Area members over the next two weeks. In addition, they noted that the Boston Area leadership team is coming together and updates will be provided shortly. Dr. Peter Kelly, GCM was delighted to speak to the gathering, and provided a number of Association updates, including plans to develop for a five-year strategic plan for the American Association.
The members and friends of the Order then made their way down the hall to the Shaughnessey Pavillion for a lively reception with tasty hors d'oeuvres and refreshments for all. It was a wonderful gathering with old friends and new!  Special thanks again to Fr. Kiely for the welcome and hospitality, and to Msgr. Moroney for the wonderful talk.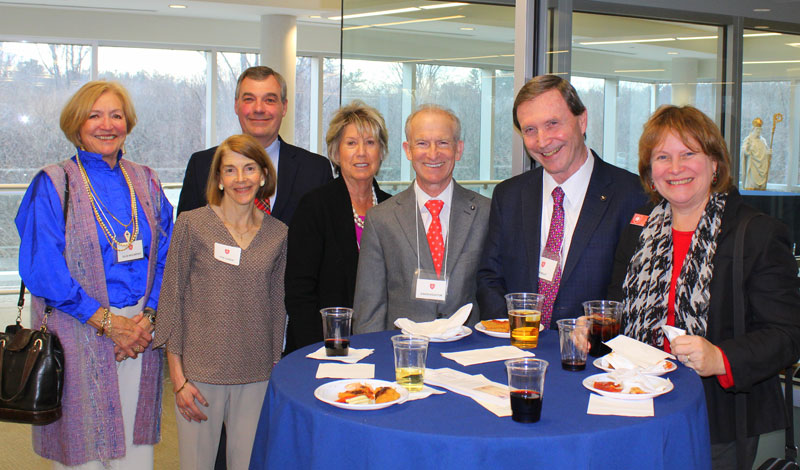 As we continue on our Lenten journey, let us remember the prayer from Caryl Houselander with which Monsignor Moroney concluded his talk.  ""Father, into your hands I commend my spirit!" and into your hands, Jesus Christ my most merciful redeemer, Infinite Love, I commend myself in the hour of death-my body and soul, my heart and my mind and my will, all that I have done and all that I am."
For those with an interest, here is the link to the narrated version of the presentation: https://msgrmoroney.blogspot.com/2019/03/the-cross-in-art-and-prayer.html.