On Sunday afternoon April 7th, Boston Area members and friends gathered together at the AMC Theater complex in Framingham, MA for a private showing of "Unplanned." This newly released movie is about the true story of the transformation of Abby Johnson from Planned Parenthood's youngest executive director to one of America's most outspoken pro-life witness. Seats were filled just before show time!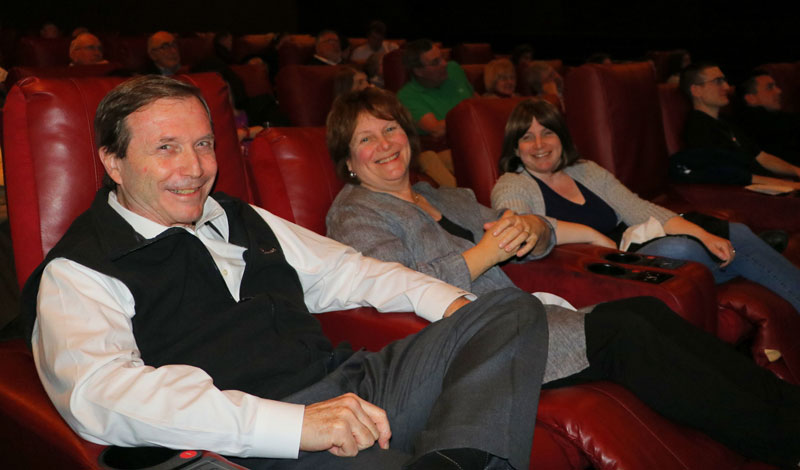 Our President, Peter Kelly, MD reached out to membership in the middle of March encouraging all of us to consider ways to promote this movie and invite others to see it as well.  With that, we made arrangements for a private showing and extended an invitation to Boston Area members, AUX, seminarians from St. John's Seminary, religious sisters, the St. Sebastians's School community, and others to join us.  Alexis Walkenstein, an Emmy award-winning journalist who worked side by side with Abby Johnson to roll out the movie, also joined us. Just prior to the start of the movie, Alexis shared an overview.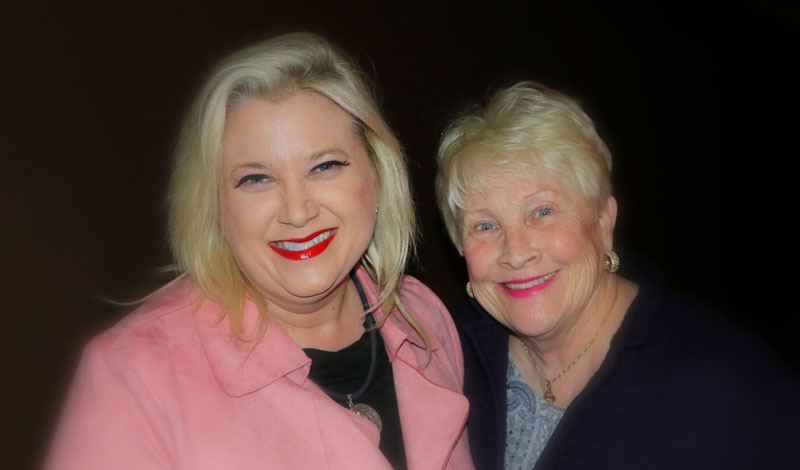 Alexis said "this movie is anointed by God for such a time as this. The filmmakers are Catholic men in Hollywood who have given up everything to do God's will and when they were handed the book several years ago, they knew that this needed to be a movie but God spoke to them and told them 'not yet.'" There is truly no coincidence with God that this movie emerged amid the aggressive agenda that is advancing the most radical abortion legislation – abortion to birth – in our country. The film has already had a significant impact at the state level where legislative leaders have asked us to use the scene with the ultra sound guided abortion in their legislative arguments. One instance of this is in the state of Georgia where the Heartbeat Bill is about to be signed into law. Despite the R rating that the MPAA delivered, we are not swayed by this classification, rather believe that Hollywood is affirming what we know to be true: abortion is violence and R rated.
The consequences of abortion must be seen. What Abby Johnson saw changed everything and what she saw is what our nation and world will see and that truth can change everything here in the United States. We are so grateful to the Catholic Church and evangelical Christian leaders who have supported UNPLANNED in an unprecedented way. As the film enters its third week and weekend we continue to see a very strong box office that shows that America is voting with it movie ticket. We are also hearing of miraculous saves of unborn children and pro-choice hearts being transformed. We have already begun to bring UNPLANNED "to the nations" with very strong international engagement from countries like Mexico, Canada, S. Korea and Italy. We ask you to please pray for this film to reach people globally and we ask that you continue to pray for Abby Johnson, the filmmakers, cast and everyone involved. We could not do this with out you support, prayers and collaboration."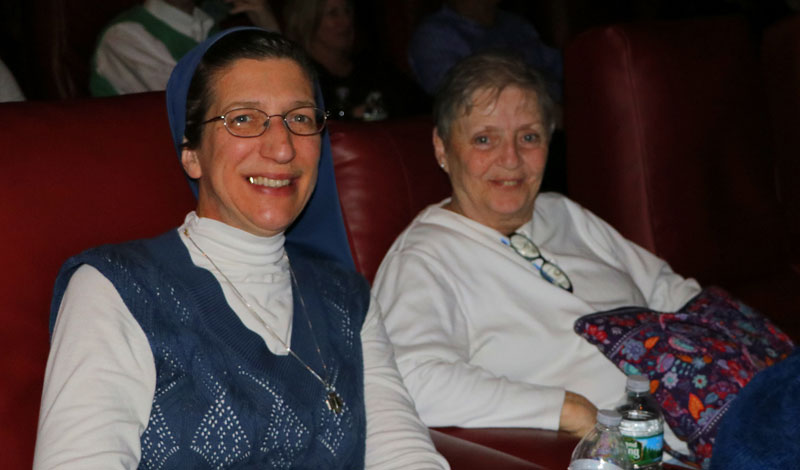 Sister Regina from the Daughters of St. Paul joined us with a dear friend and shared this, "the film showed the true face of the pro-life response and reaction, with both it's prayerful presence and counsel as well as the grotesque images and provocative jeers. It cast the proper shadow on the pro-abortion Planned Parenthood lies as well as the well intentioned, but distorted attempts to respect women's bodies. It was a fair representation of the abortion industry's money driven attempt to manipulate women's choices at the expense of their lives and their children's lives. It was brutally real; necessarily, and compelling. The movie also offered some small vindication for the lives of a large portion of modern humanity who have been robbed out of their earthly life. I rate it a 10! We need to find a way to make it available to teens, maybe through Confirmation programs or Life teen, on social media forums, and as part of marriage preparation programs."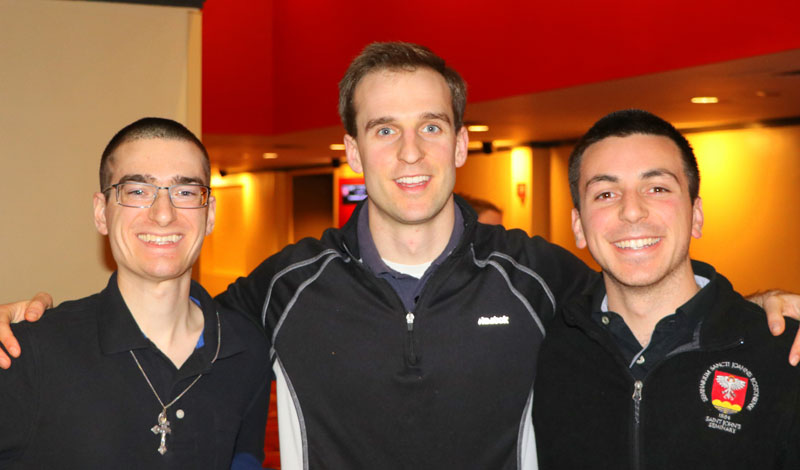 In response to outreach to St. John's Seminary, we had three seminarians join us for the showing: Andrew John Rondelli, Matthew Valles, and Marcelo Ferrari.  In talking with them afterwards, they described the movie as intense and gripping.  They noted that is not for the faint of heart, but should be required viewing for anyone who thinks abortion is permissible. They are all more resolute than ever to pray outside abortion clinics! St. John's Seminary, located in the Brighton neighborhood of Boston, Massachusetts, is a Catholic major seminary sponsored by the Roman Catholic Archdiocese of Boston. Founded in 1884, the seminary has 114 seminarians and approximately 60 lay students, mostly from dioceses in New England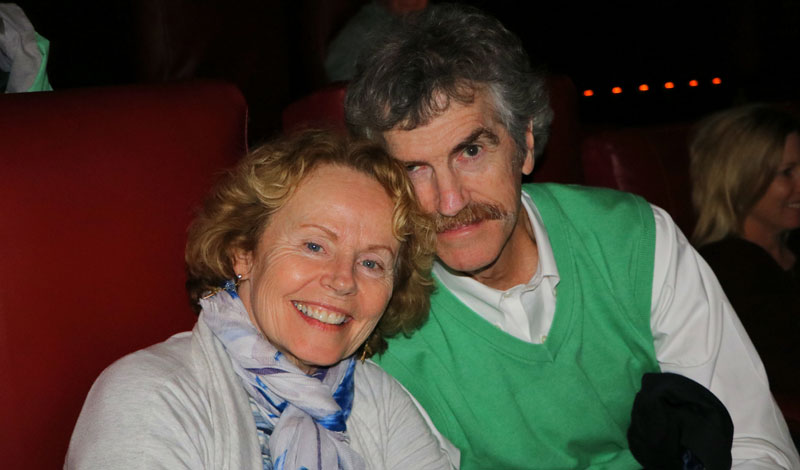 William L. Burke, III, Headmaster of St. Sebastian's School and his wife, Dr. Patricia B. Burke, a child psychologist also joined us for the showing. Committed to the pursuit of truth through faith and reason, St. Sebastian's is a Catholic independent day school for 375 young men in grades seven through twelve. With an average class size of 11 and a student/faculty ratio of 7:1, St. Sebastian's offers a program of academic rigor and spiritual depth with excellence in the arts and athletics.