Knights and Dames from the Dallas Area donated and prepared 15 large food baskets benefiting the Outreach Ministry of St. Vincent de Paul Catholic Church in Arlington. The baskets were distributed to the needy in the church community in Tarrant County in an effort to spread the joy and blessings of Easter.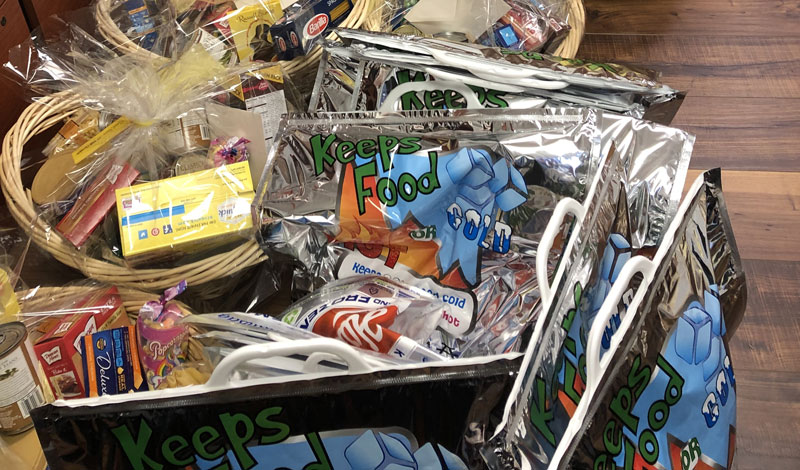 In addition to the baskets, they included 15 freezer bags each containing a ham and a donation to the parish Outreach Ministry.
St. Vincent de Paul Catholic Church is the parish of fellow knight that has been experiencing ill health and therefore, unable to participate as much as he would like in the activities of the Order. We are  pleased to support him by serving his fellow parishioners this Easter.