The Northeast Florida Area of the American Association observed the Feast of St. John the Baptist on Sunday, June 23 with Mass, followed by reception and dinner. Local members were joined by our guests, the members of the Federal Association's Jacksonville chapter, for a joint celebration.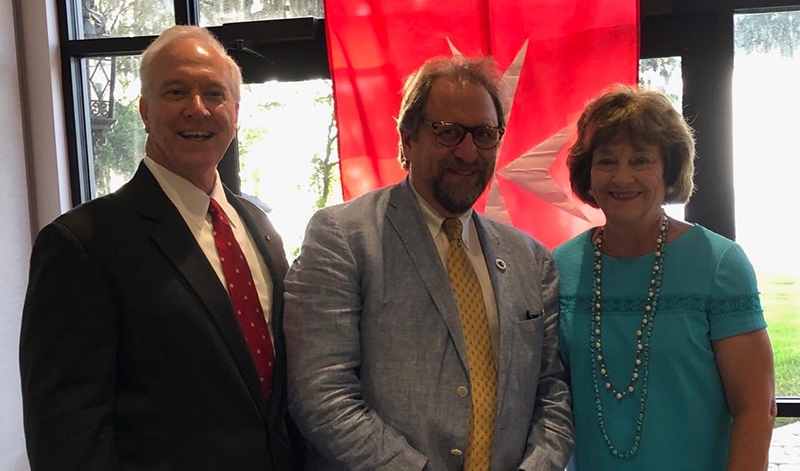 Mass was celebrated by our Magistral Chaplain Msgr. Mike Morgan and concelebrated by Federal Association Chaplain Fr. John Tetlow. At the conclusion of Mass, we all prayed the new Daily Prayer of the Order.
After dinner Dr. Dale Ahlquist, internationally known authority on G. K. Chesterton, made a delightful and edifying presentation to the group. We look forward to more opportunities for our two Associations to serve and pray together.