The Boston Prison Ministry group met Monday night, August 5th, at Massachusetts Correctional Institution (MCI) Norfolk located in Norfolk, MA.  The monthly group gathered for the Sunday liturgy and fellowship with the prisoners. The group included the following Order of Malta members: Chris Pilalas, John Harrington, Bill English, Craig Gibson. Dick Howley joined the group as a first time visitor and prospective candidate for the American Association.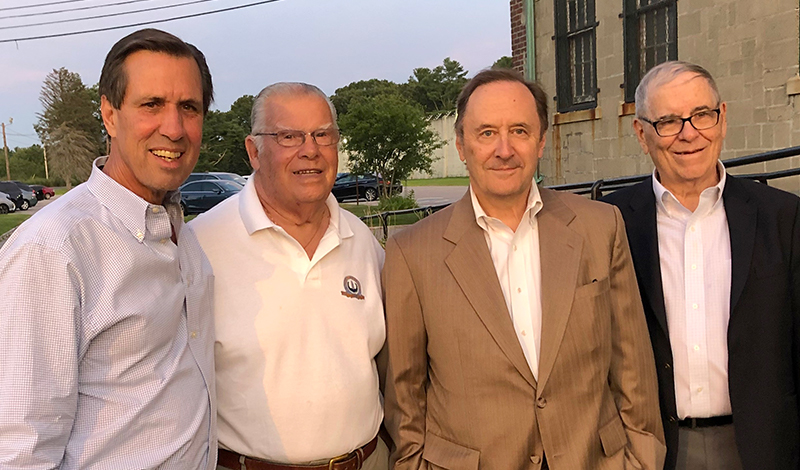 Left to Right: Craig Gibson, Bill English, Chris Pilalas, and Dick Howley
With about 70 people in attendance inside the prison chapel, including residents and volunteers from many outside groups, we first listened to Father Gaudreau recount the parable of the rich man (with the short life expectancy) planning to eat, drink and be merry. The underlying message of "love thy neighbor" carried through Mass and into our concluding Rosary and good fellowship conversations.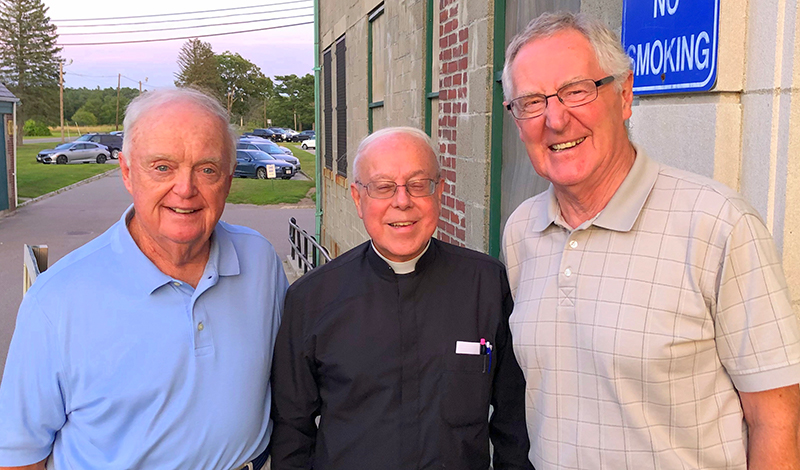 Left to Right: John Harrington, Fr. Gaudreau, and John Kilbride
Chris Pilalas serves as the coordinator for this monthly prison ministry program that has been active for the last five years.  Recently, Chris arranged for the delivery of the Order of Malta rosary prayer cards.  The rosary prayer cards have been very well received and they have brought about an increase in praying the rosary daily among the residents at MCI Norfolk! Many other volunteers, including John Kilbride, who serves on the board of Bethany House Ministries, joined us on Monday night. Bethany House serves those in prison as well as ex-offenders in the local area. The group gathers again on Monday, Sept. 16th at 6PM.