More than 70 Knights, Dames, and Auxiliary from the New York City and Westchester Areas gathered at the Cardinal O'Connor Residence, home for retired priests of the Archdiocese of NY, for a Mass in celebration of the Feast of Our Lady of Philermo.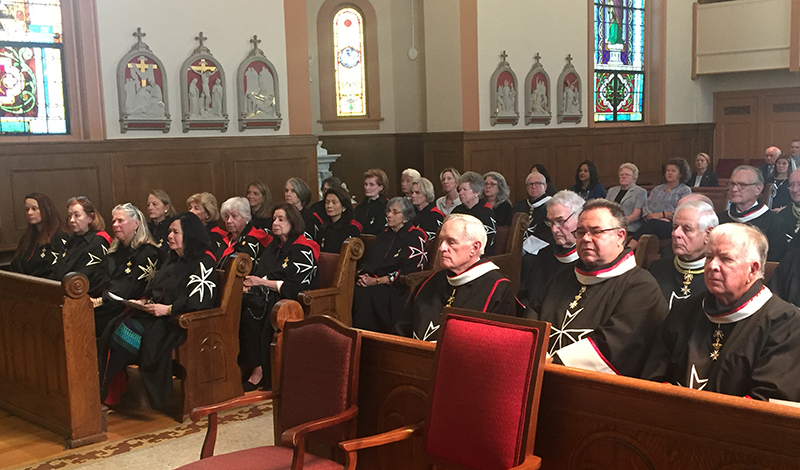 Mass was celebrated by Fr. Robert Dunn, assisted by Bishop Gerald Walsh, both American Association Chaplains. Fr. Dunn preached on Mary as Our Lady of Philermo, Our Lady of Silence, and as the "smile of God".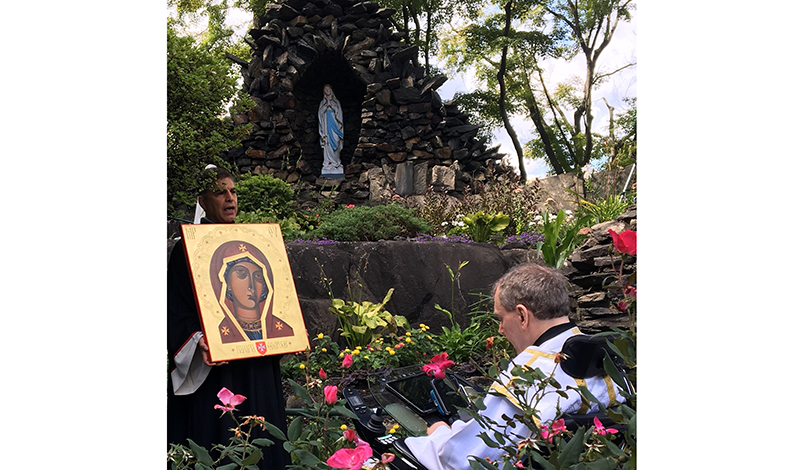 Following Mass, the group processed to the Grotto of the Virgin for prayers and additional singing, led by Eric Vitale, KM.  Afterwards, all enjoyed a lovely lunch in the residence.