Pictured above from left to right: Angie McNamara, Rick Morris, Deputy Chief of Police of the City of West Palm Beach and Jack McAuliffe.
In response to the COVID-19 Pandemic, members of the Southeast Florida Area purchased 1,000 N95 face masks for distribution to first responders in Palm Beach County.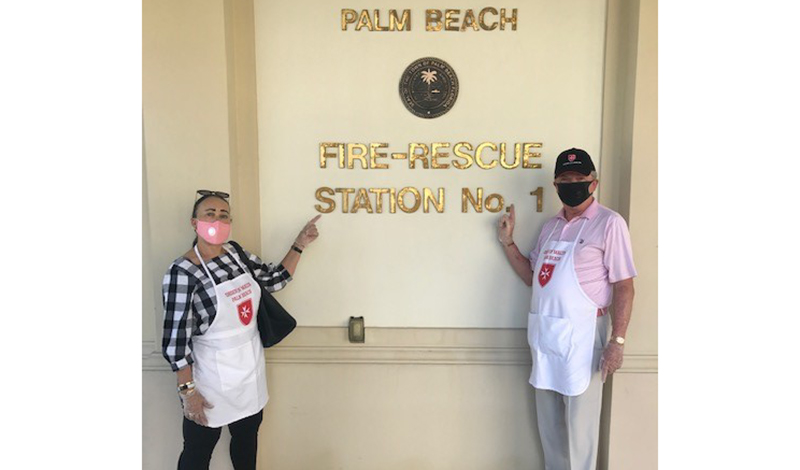 Area Co-Chair, Jack McAuliffe, and Area Membership Chair, Angie McNamara, personally delivered the masks to the police, fire and rescue departments in the county, including staff at St. Ann's Place a homeless outreach center in West Palm Beach.