Click here to read the original story.
Troy Simmons, KM, Hospitaller for the Newark Archdiocese, organized the distribution of red and white Order of Malta, New Jersey Area face masks to health care centers in each of the 5 Hospitaller regions in New Jersey.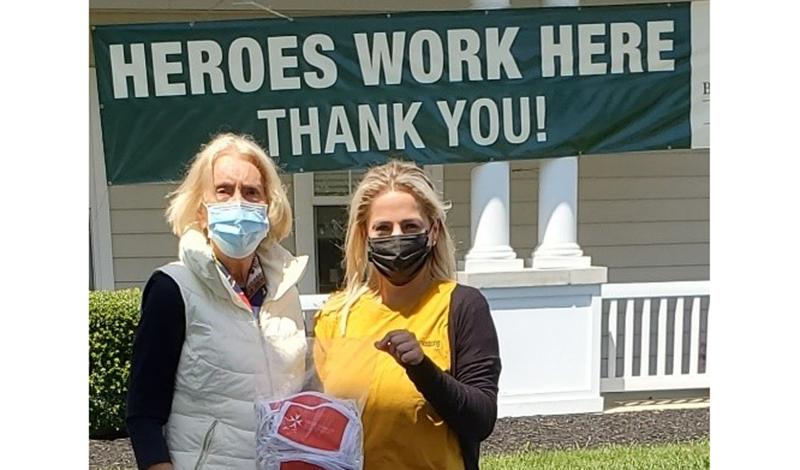 Pictured above are Trenton Diocese Hospitallers, Karen Tanzola, DMOb and Bob Tanzola, KMOb, delivering the masks to two centers in their diocese.