On Friday, December 4th, Northeast Florida Area members joined together at the Marywood Retreat Center for their Annual Mass and Dinner. Rev. Bartlomiej Gadaj, ChD, celebrated Mass with a homily exhortation in preparation for the coming of Our Lord.
It was a very special occasion, as we celebrated the 10th anniversary of the founding of the Northeast Florida Area and bestowed special recognition upon Bill and Pat Koenig as the founders of our Area. The Koenigs were presented with a custom engraved decanter bearing the inscription "With Grateful Affection from the Northeast Florida Area," with the shield of the Order.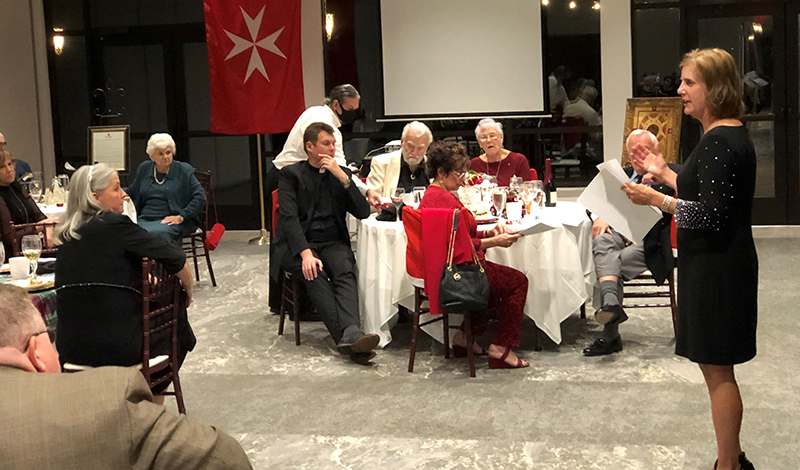 They also received a formal Proclamation of Gratitude, including naming the future Annual Mass and Dinner for Bill and Pat, and including them in the Annual Mass intention in perpetuity.
Pat reprised her annual role as wine auctioneer, parleying the wine into the Sulzbacher funding needs for all of 2021 and beyond!
Sadly, many of our members could not attend, but all were with us in the prayer of the Mass, and in the spirit of gratitude and fraternity of our family gathering.