These hardy pilgrims from the Florida – Northeast Area braved the chilly temperatures and gale force winds on Saturday, March 20th to gather for the 2nd Annual Lenten Bambino Camino™️.
Pilgrims began the morning with an outdoor Stations of the Cross on the Sacred Acre, the birthplace of Catholicism in what would become the United States, followed by a time of sharing about the pilgrim experience of the most recent Baby Steps Camino™️ in Advent 2020.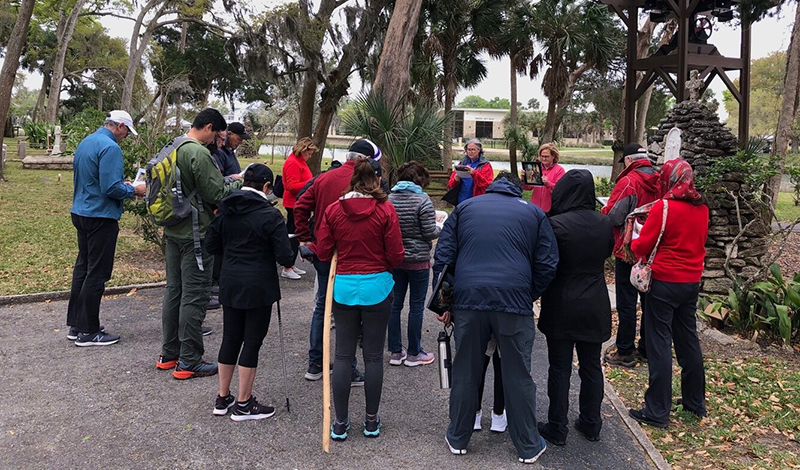 They then set off for a pilgrim walk through the ancient city of St. Augustine, around the Castillo de San Marcos, the oldest masonry fortification in the continental United States and past the Cathedral Basilica, America's First Parish. Members ended their pilgrim walk at Our Lady of La Leche National Shrine at Mission Nombre de Dios, the oldest Marian Shrine in America, for Holy Mass.
This spiritual pilgrimage took members through the Catholic history of La Florida.