On Thursday, June 24th, more than 85 members of the Connecticut – SWN Area came together to celebrate the Feast of St. John the Baptist at St. Mary's Parish in Ridgefield, CT. Mass was celebrated by the Area's Conventual Chaplain, the Most Reverend Frank Caggiano, ChC with concelebrant Rev. Paul Murphy, ChM.
Gauthier Vincent, ChDD was also present on the altar as well as incoming Chaplain, Patrick Toole, who will be installed as a Deacon Deputy Chaplain in November. The Connecticut Area was also pleased to welcome American Association President Peter Kelly, MD, GCM, as a guest to join their Mass and Feast Day celebration. 
Historically, the Year of Formation Candidates host this event and this year's event was no different. Area Membership Co-Chairs John & Jen Mitchell lead the team of 2020-2021 candidates in providing a memorable event for everyone. The evening was overwhelmingly celebratory, as members gathered after Mass at Silver Spring Country Club for dinner and fellowship.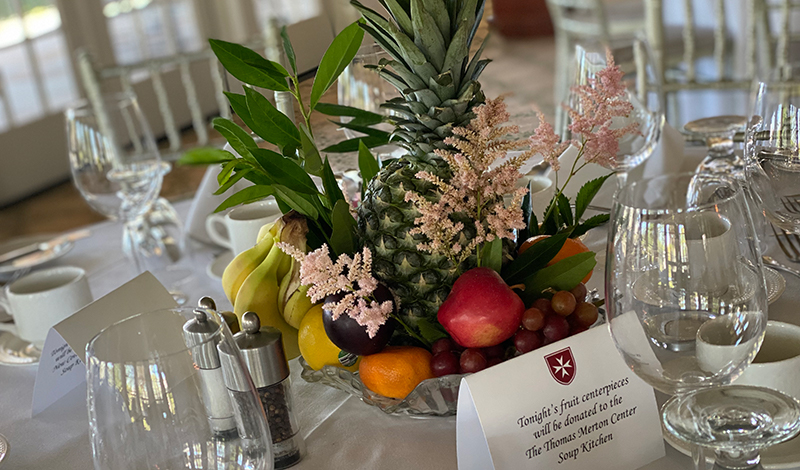 All centerpieces, assembled by the Year of Formation Candidates, were made of fresh fruit that was then donated to the Thomas Merton Center Food Pantry after the event. This event marked a much-needed reunion for Area members after the isolation of the pandemic and hugs, joy, smiles, laughter, and prayers of thanksgiving were exceedingly abundant.