Ninety members of American Association's New Jersey Area and their guests gathered in Spring Lake on Sunday, June 27th to observe the feast day of St. John the Baptist.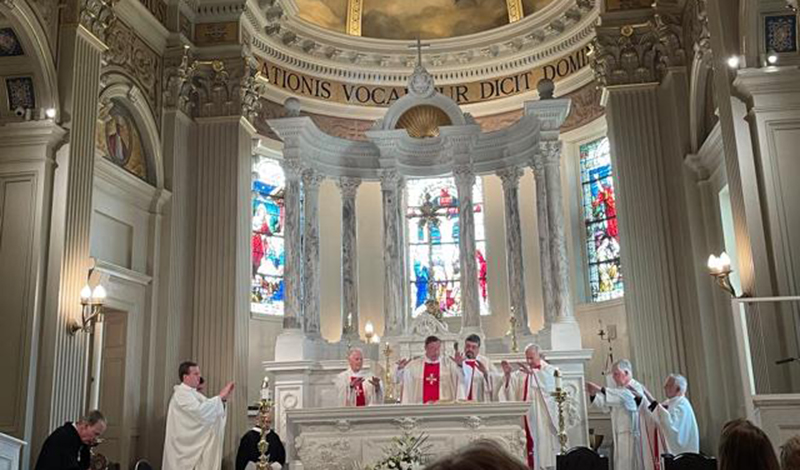 Members attended Mass at St. Catharine's Church celebrated by Rev. Owen Moran, ChM, and concelebrated by four other New Jersey Magistral Chaplains, Rev. Msgr. Sylvester Cronin, ChM, Rev. Msgr. William Fadrowski, ChM, and Rev. Msgr. Michael Manion, ChM. Four guest priests also participated in the offering of the Holy Sacrifice of the Mass.
A reception and dinner followed at the Spring Lake Golf Club, where members celebrating milestone anniversaries for years 2020 and 2021 were honored.