On Saturday, September 18th, the Illinois Area enjoyed a special behind-the-scenes tour of several notable Catholic churches in Chicago. The tour focused on key churches built by and in Chicago's Polish and Ukranian Catholic communities and reflected the devotion and vibrancy of generations of Chicagoans. Most of these magnificent churches were built from the ground up with the pennies and nickels donated by parishioners and with the work often done by the immigrant craftsmen in exchange for a sandwich and a beer. Just a few of the many highlights include: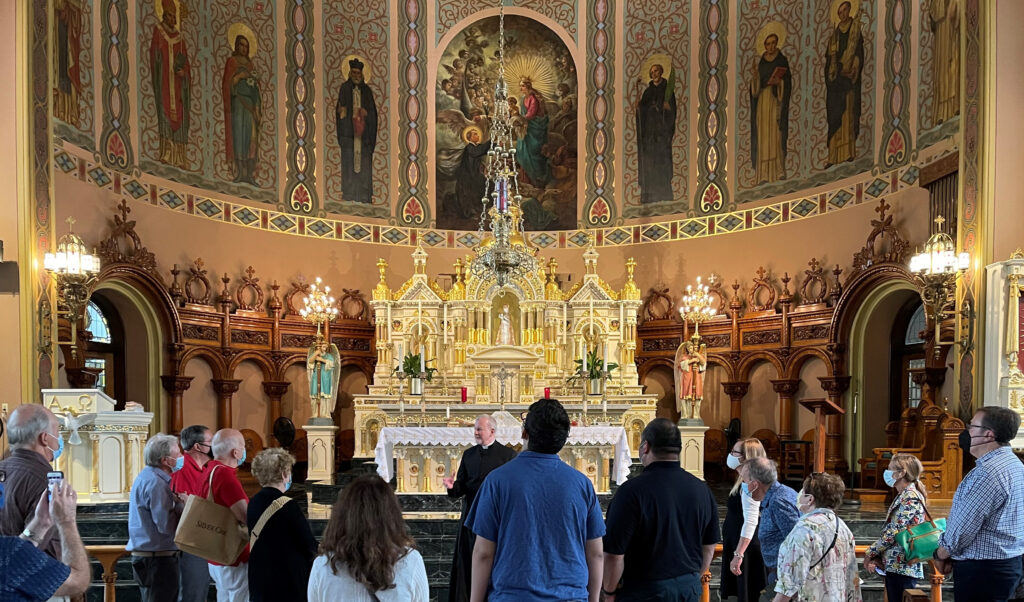 St. Stanislaus Kostka Church: In 2007, Cardinal Francis George designated St. Stanislaus Kostka Parish as The Sanctuary of The Divine Mercy in Chicago. The church, with its large monstrance, Our Lady of the Sign, Ark of Mercy, attracts people from all over Chicago and beyond for Eucharistic Adoration 24 hours a day, seven days a week.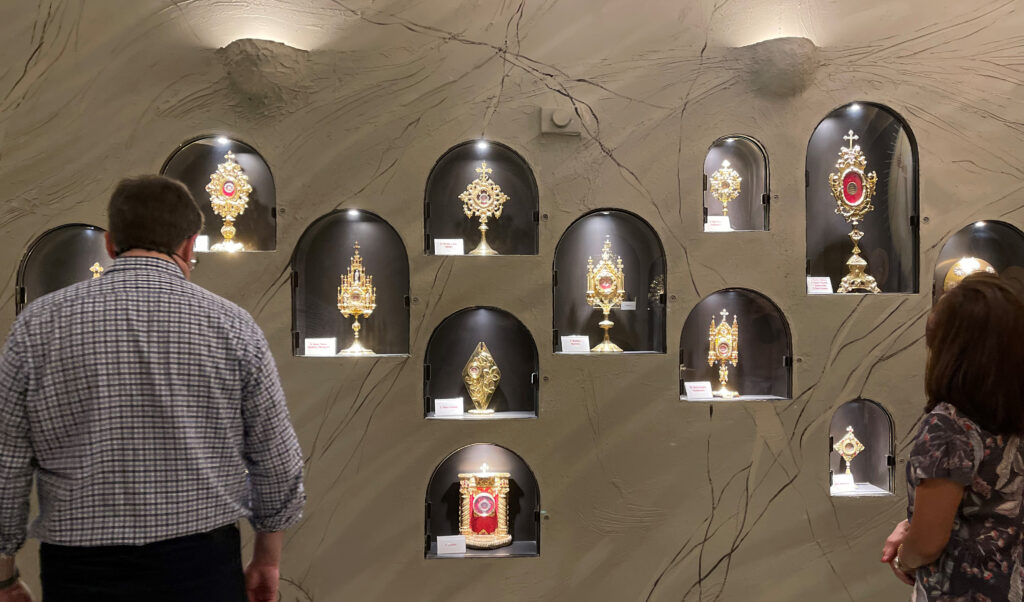 Holy Trinity Church: Holy Trinity Church was founded in 1872 to accommodate the overflow from St. Stanislaus Kostka. Visitors are welcome to visit the catacombs, which feature nearly 270 relics, including relics from the Apostles and more than 130 Saints, including one from St. John Paul II. Its most precious relics include a fragment of both the Holy Cross and Holy Crown of Thorns and a fragment from the Veil of the Holy Mother.
St. John Cantius: Threatened with destruction in 1988, when there were only 40 people for the Church's one weekly Mass, St. John Cantius has not only survived, it thrives today as one of Chicago's most active churches with more than 2,000 registered families. The church was voted The Most Beautiful Church in America in 2016, in a good natured national "March Madness of the Sacred 64". St. John Cantius is also home to a complete 1/3 scale replica of the renowned Veit Stoss Altar (Polish: Ołtarz Wita Stwosza) of St. Mary's Basilica in Kraków. 
After the tour, Knights, Dames, Candidates and Friends of the Order were treated to a delicious boxed lunch, featuring several Polish favorites.
The tour was graciously hosted by Chicago's Big Shoulder's Fund. Inspired by Joseph Cardinal Bernardin, Big Shoulders Fund was founded by a group of business and civic leaders in 1986 to provide support to Catholic schools with demonstrated need and Chicago's at risk children with a high-quality, values-based education.