On Saturday, December 11th, members of the Connecticut – Eastern Area gathered together to celebrate an Advent Mass for Vocations, where they recognized outgoing Area Co-Chairs, Dr. Robert and Susan Staab.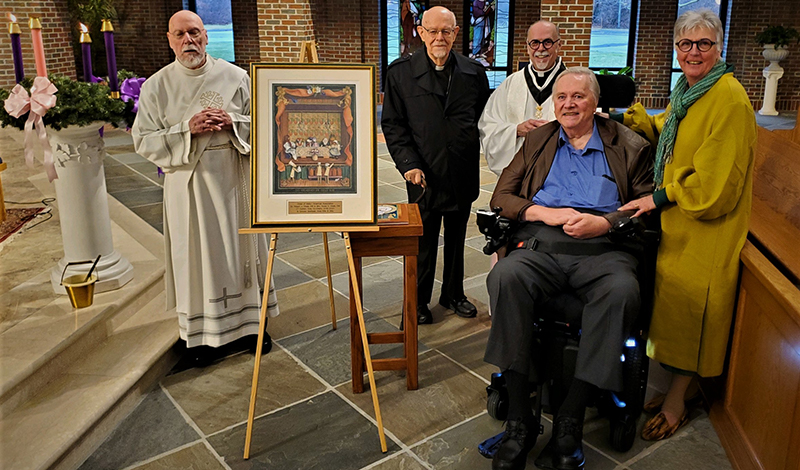 Mass was celebrated by Rev. Thomas Kelly, ChM, along with the Most Rev. Peter A. Rosazza, ChC, Dcn. Gerald Shaw, MD, KCHS, and Dcn. Steven Reed.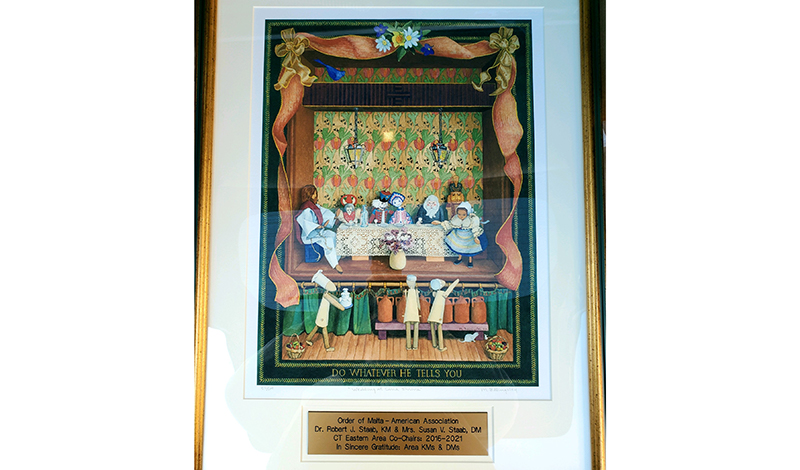 The 2022 Eastern Connecticut Area Leadership presented the Staab's with the painting of the Wedding Feast of Cana, from the source book, The Life of Jesus, autographed by local artist Mary Billingsley Matt.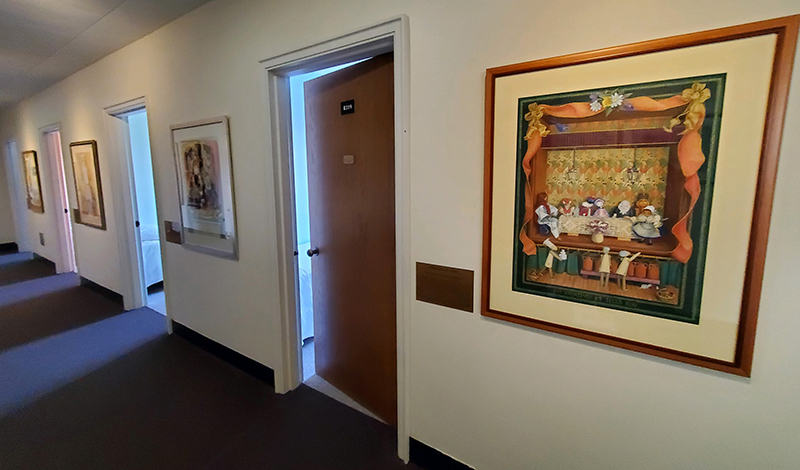 The original painting, pictured above, hangs in the Hall of the Rosary at the Holy Family Retreat Center in West Hartford. All 20 decades of the 4 Mysteries were donated for public display between dorm rooms.