The 5th Annual Baby Steps Camino™ took place December 10th through the 12th on the beaches of northeast Florida. A signature event for the Northeast Florida Area, this official pilgrimage is a three-day thirty-mile walking pilgrimage from Jacksonville Beach to the National Shrine of Our Lady of La Leche at Mission Nombre De Dios in St. Augustine.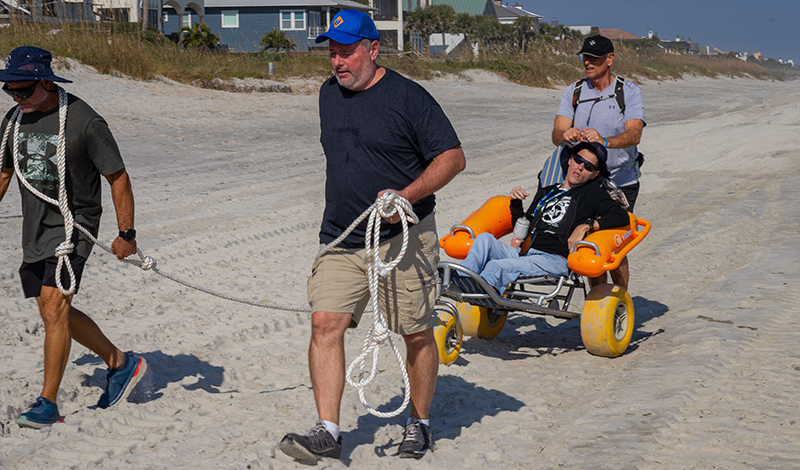 Over 300 pilgrims, including Knights and Dames of the American and Federal Associations, were led by Fr. Joseph Johnson, a Magistral Chaplain from the American Association's Minnesota Area. Fr. Johnson also took charge of stamping pilgrims' passports at each of the milestones along the way.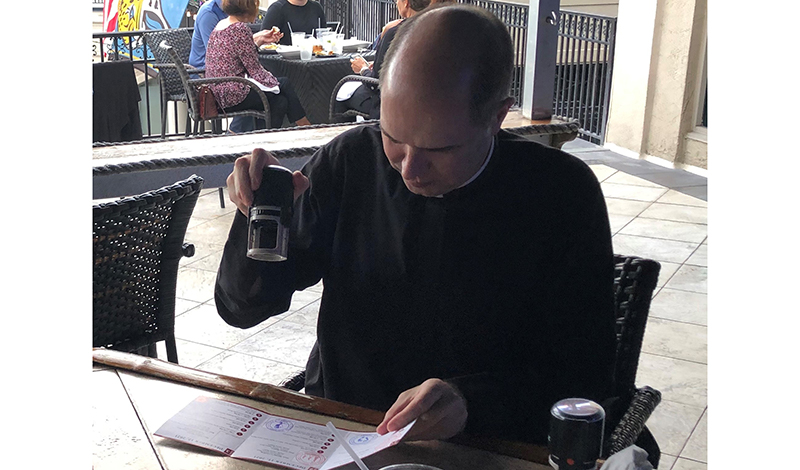 This was also the first pilgrimage of the Order of Malta "Pilgrim Rose", that was presented to Our Lady and blessed by a Papal Legate during the Canonical Coronation of Our Lady of La Leche in October of 2021. The Pilgrim Rose was carried on the beach by various pilgrims, who were identified by a white flag with the blue Marian monogram created for the Coronation.
The Rose was re-presented to Our Lady upon arrival at the Shrine and will reside there permanently until the Order of Malta takes it on pilgrimage again.
To learn more about the Baby Steps Camino™, please click here.