On Sunday, February 13th, members of the Michigan Area celebrated their annual Anointing of the Sick and World Day of the Sick at Blessed Sacrament Cathedral with Archbishop Allen Vigneron, ChC.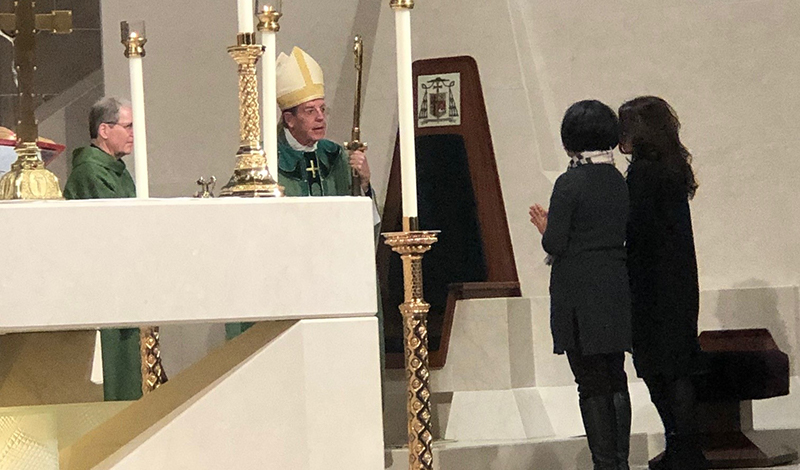 A total of 28 Knights and Dames, 2 Year of Formation candidates, 10 Auxiliary members, and 90 Seminarians were in attendance at this event. Stephanie Le and Kathleen Mastrangelo, Year of Formation candidates, presented the gifts at this Mass.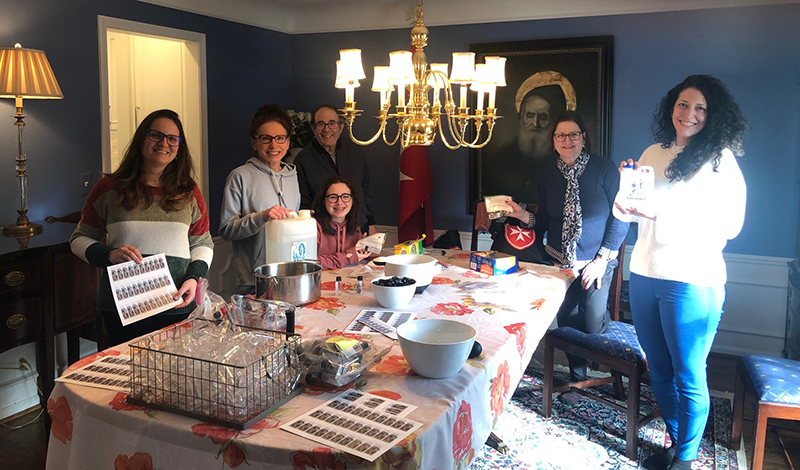 Archbishop Vigneron and his fellow priests anointed over 250 individuals at this Mass. Local members prepared packages for the anointed, which included a bottle of Lourdes water and information about the history of Lourdes and the Order of Malta.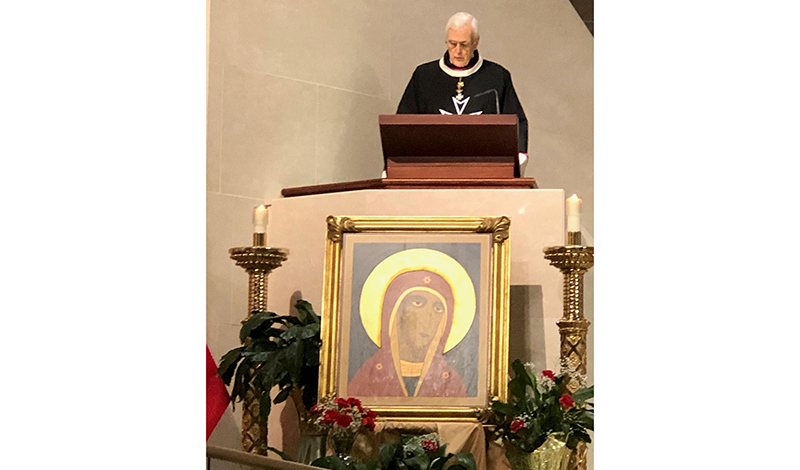 We were pleased to have our Icon of Our Lady of Philermo displayed at the Ambo for all to see. It was a beautiful day and very uplifting for all in attendance.