Pictured above is medical student Anthony Mrocko taking the medical history of a patient at the eye clinic.
The Malta Dental and Medical Clinic in Detroit has served the dental and medical needs of over 15,000 patients since it opened its doors in 2004. The Clinic has recently added a new service: Eye clinics, including free eye exams and prescription glasses, for uninsured low-income patients.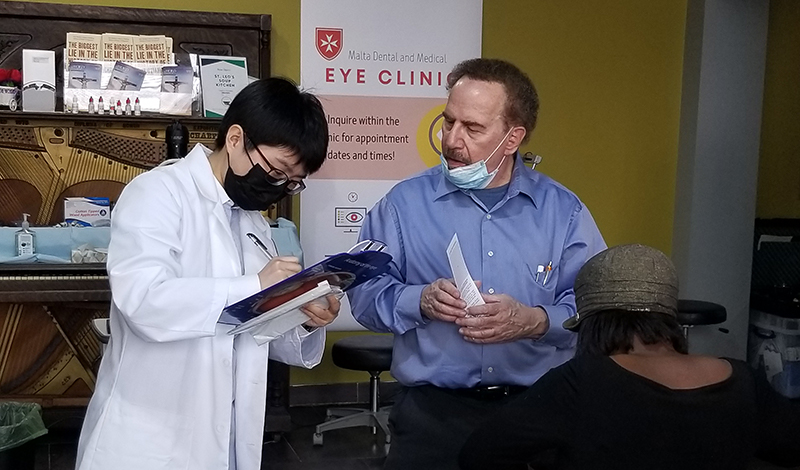 Pictured above are Dr. Joel Pelavin and medical student Diana Jeong reviewing a patient's case.
Starting March 29th, a free monthly eye clinic will be offered by ophthalmologist Dr. Joel Pelavin, of Eastside Eye Physicians in St. Clair Shores. The clinic will include free checkups, eyeglass prescriptions, and referrals for those who need more extensive care.
In addition, an April 1st eye clinic was organized by ophthalmologist Timothy Page, MD, KM, pictured below, as a public service of the Michigan Society of Eye Physicians and Surgeons.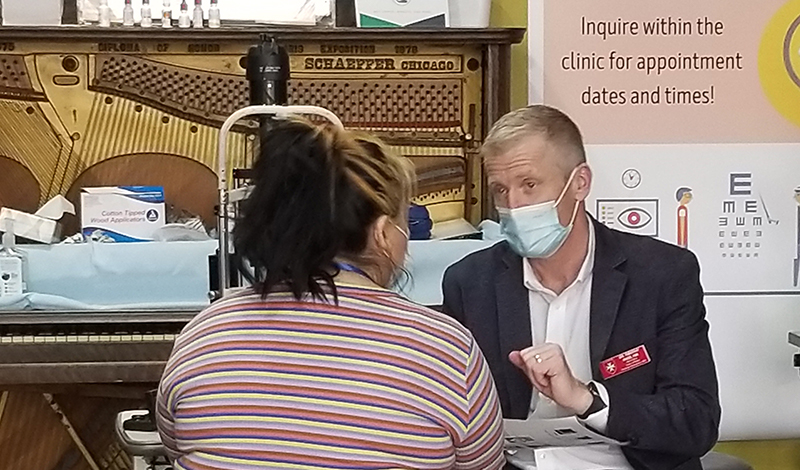 Volunteers at both clinics included members of the Order of Malta and medical students from Wayne State University School of Medicine and Oakland University William Beaumont School of Medicine.