Members of the New Jersey Area participated in the Centennial Celebrations of Queen of Peace Parish in North Arlington Sunday, September 25th.
For the past fifteen years, many Order of Malta events have been held at Queen of Peace Parish, most notably in November 2016, when Sovereign Council member, Frá Richard Wolff, pronounced his Solemn Vows as a Knight of Justice in the presence of the late Grand Master, Frá Matthew Festing.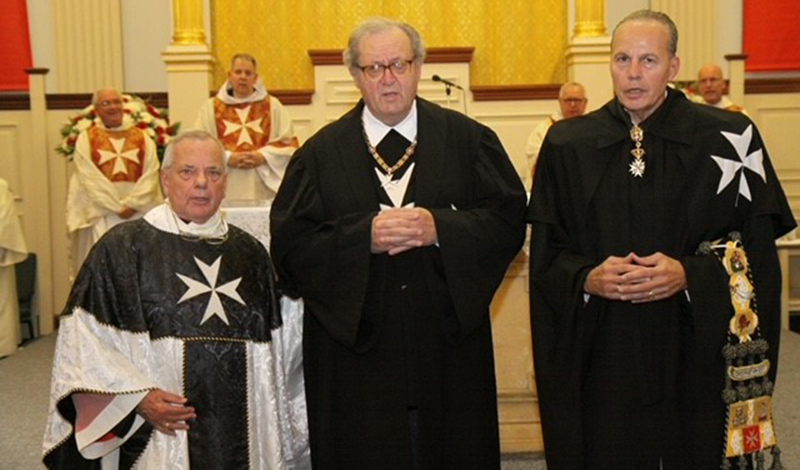 At the Centennial Mass of Thanksgiving last week, Fr. Anthony Di Stefano was installed as the eighth pastor of the parish. Msgr. William J. Fadrowski, ChM served as the sixth pastor from 1999-2016.
Among those in attendance were Msgr. Sylvester Cronin, ChM, Suzy Moran, DMOb, Mary Norton, EdD, DM, JoLynn Moran, DM, John Valeri, Esq, KM, and Walter Klein, MD, KM.