On Sunday, October 2nd, many members of the Missouri Area gathered at the Bellerive Country Club in St. Louis for a reception sponsored by Holy Family Hospital Foundation for Ambassador Michele Bowe, pictured below.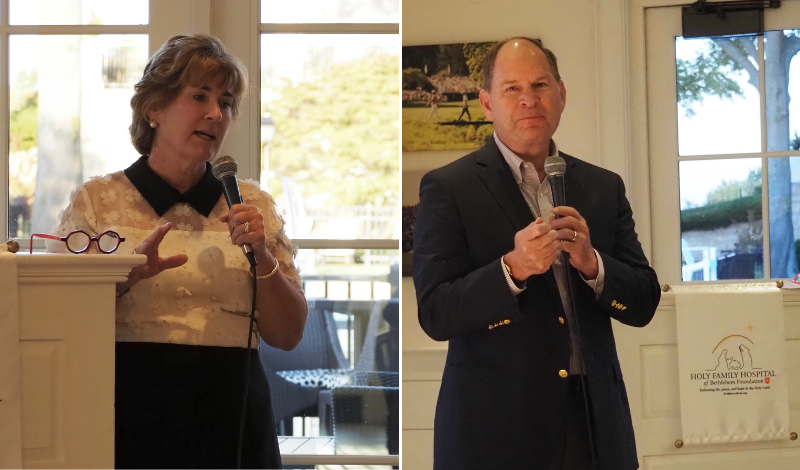 Ambassador Bowe spoke on "Sustaining Christianity in the Birthplace of Christ" and offered insights into both the work of the Holy Family Hospital in Bethlehem and the situation of Christians in the Holy Land. The event was sponsored by Donna and Tim Gamma, Phyllis and Mike Heck, & Caroline and Martin Kerckhoff.
While in St. Louis, the Ambassador joined Mike Heck, pictured above, a member of the Holy Family Hospital Board, on several local Catholic radio programs, expanding awareness both of the hospital's vital work in Bethlehem and of the works and mission of the Order of Malta.