St. Mary Star of the Sea Church in Jackson was the venue for the Michigan Area's "First Saturday" in November. While Jackson is over an hour's drive from Detroit, members agreed the stunningly beautiful church was well worth the trip. The church's artwork and stained glass windows are known as "the Jewels of Jackson."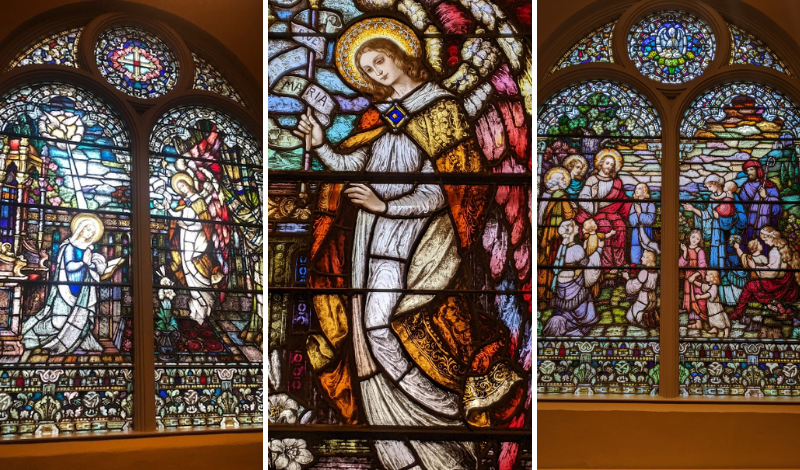 St. Mary Star of the Sea is the second oldest parish in Jackson, having been established in 1881. When the first church turned out to be too small for St. Mary's growing congregation, St. Mary's pastor and church trustees traveled to Europe, touring cathedrals as models for a new church. The present church, completed in 1926, was designed in the Romanesque Revival style by the well-known architect Frederick Spier of Detroit.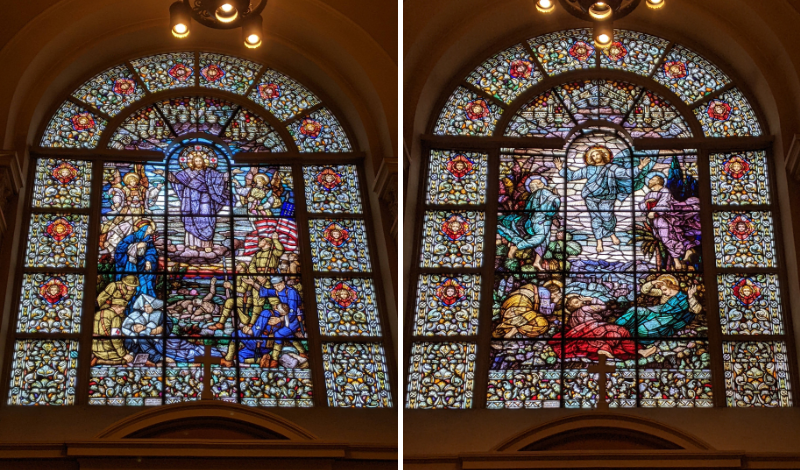 Notable church features include mosaic Stations of the Cross, Carrara marble altars and Communion rail, and stained glass windows manufactured by the Tyrolese Art Glass Company of Innsbruck, Austria. The window "Christ and the Battlefield" is a World War I memorial to "all Jacksonians serving in the Armed Forces and to the nuns and nurses who cared for them on the battlefields." The window was created from a design by St. Mary's pastor at that time, Fr. Eugene Cullinane.
Our event included Mass, Lectio Divina, and a tour of the church led by St. Mary's pastor Fr. Tim Nelson. Many thanks to Fr. Nelson for his gracious hospitality and for sharing St. Mary's history with us. Thanks also to Kathleen Thorrez for baking delicious lemon bread and scones for breakfast.