It has been a meaningful time for the Illinois Area as it welcomed a new Knight to the Order, learned more about our Called to Serve Capital Campaign, and honored the deceased of our Order. 
Illinois Welcomes New Knight Bobby Olson to the Order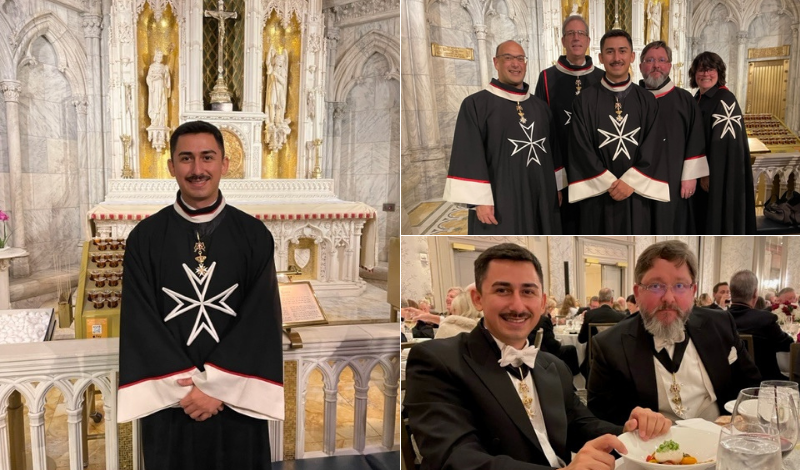 We were happy to welcome Bobby Olson to our Order at this year's Investiture. During Investiture Weekend, we also had the opportunity to congratulate David Dempsey on his election to the Board of Councillors, representing the Illinois Area.
Bobby Martinez Olson comes to the Order of Malta with a belief in sharing what the community has given to him through public service.  A Chicago resident, Bobby currently serves as a Policy Liaison for the Cook County Sheriff's Office. In his current role, he collaborates on the implementation of new laws and procedures, coordinating with justice partners and advocating for a safer Cook County.  
Prior to working at the Cook County Sheriff's Office, Bobby served as an attorney for the Chicago City Council and an Intern for the U.S. Department of State, in Milan Italy. Bobby earned his Juris Doctor (J.D.) degree in 2017, from the University of Illinois, College of Law, and dual bachelor's degrees in History and International Studies from Loyola University of Chicago. 
Called to Serve Campaign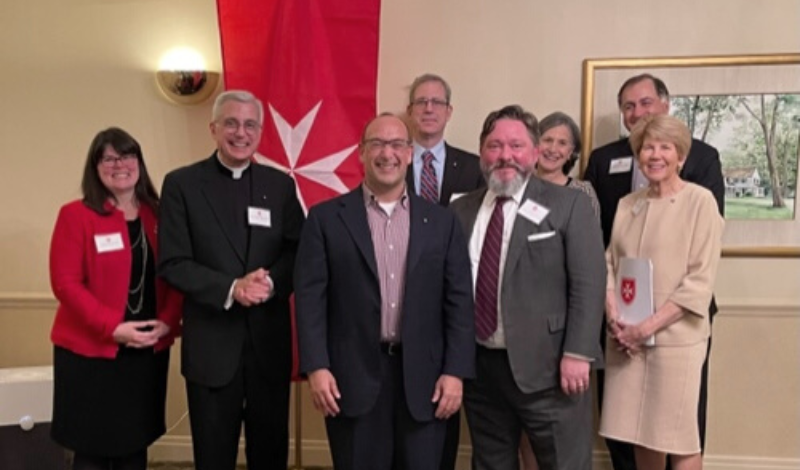 In support of our new Called to Serve Capital Campaign, campaign co-chairs, Gail and Joe Berardino recently came to Chicago to meet with Illinois Area members to discuss the goals of this important initiative. They shared an update on the early and remarkable success of the campaign, the important works that will be supported for years to come, and how all of us can support the campaign through a variety of giving strategies. Many thanks to Gail and Joe to share their time and effort during this very busy time of year.
Mass for the Deceased of our Order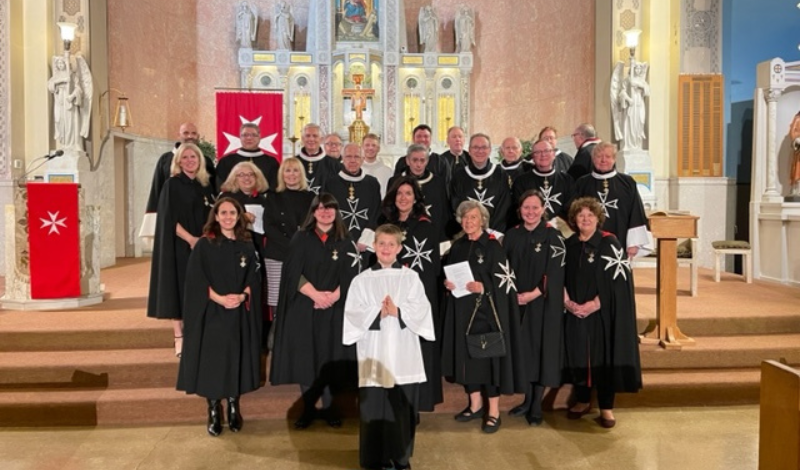 On Wednesday, November 2nd, the Federal Association hosted a Requiem Mass offered for the deceased Knights and Dames of our Order. Monsignor Dempsey celebrated this special and beautiful Mass at the Shrine of our Lady of Pompeii. Mass was followed by a delicious and fun dinner, held in the Shrine Hall.