The Eastern Connecticut Area held our Advent Celebration on Saturday, December 3rd. Area Hospitaller Bob O'Hara hosted the event at his parish, St. Patrick in Mystic. After a very productive meeting with most of the active members, Bishop Emeritus Peter Rosazza, ChC, of the Hartford Diocese, was the Presiding Celebrant at the beautiful Mass with Celebrant Rev. Thom Kelly, ChM, and Rev. Kevin Reilly, ChD. A delightful luncheon was shared at the ROCKS 21 restaurant.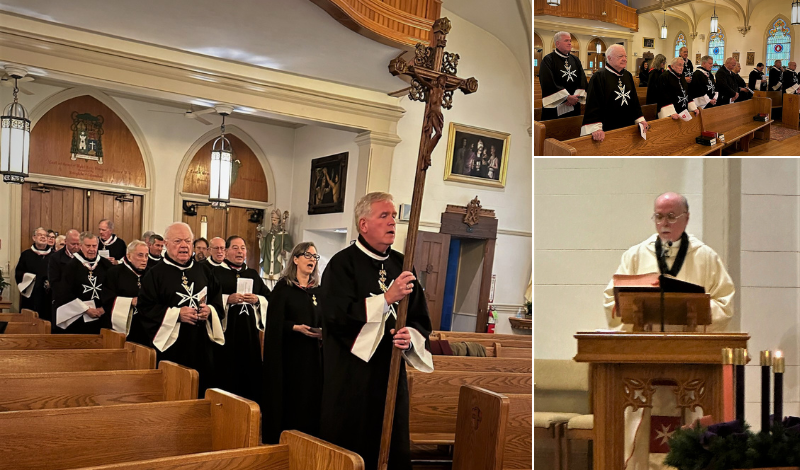 Members contributed substantially to two Christmas ministries. Bags of toys will be collected at multiple locations to be donated to the Connecticut Children's Medical Center and St. Francis Hospital in Hartford which is overwhelmed with a huge surge of pediatric respiratory illnesses. A car load of dry packets of soup, protein oatmeal, and Carnation Essentials will be shipped to the Ukraine via St. Michael the Arcangel Church in New Haven.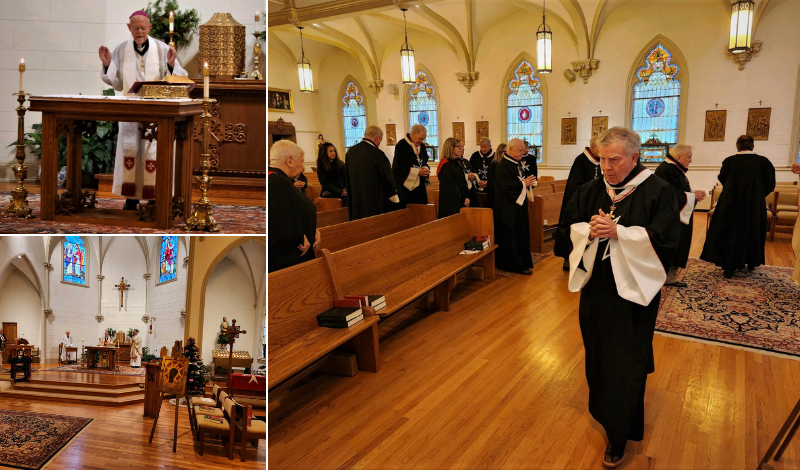 The Area continues to participate in other regular meal center and food pantry activities and joined the Boston Area in Providence, RI for the Malta Walks for the first time on Wednesday, December 7th.