The St. Jude Center, run by Catholic Charities Dallas, provides housing to more than 100 senior homeless persons in the Dallas area. The center provides a permanent residency, workforce training, financial education coaching, and the opportunity to restore dignity and independence.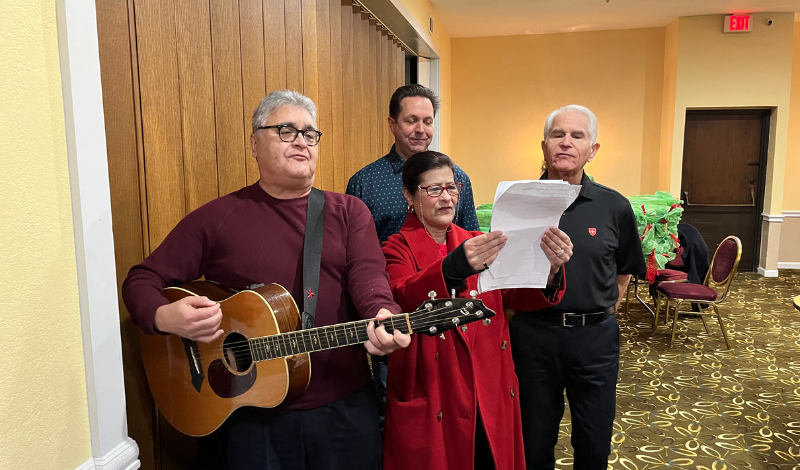 Knights and Dames from the Dallas Area participated in the Center's 2022 Christmas Celebration, which included breakfast served by the students of Jesuit Dallas and Christmas carols. Members of the Dallas Area purchased Christmas gifts for all of the residents of St. Jude Center.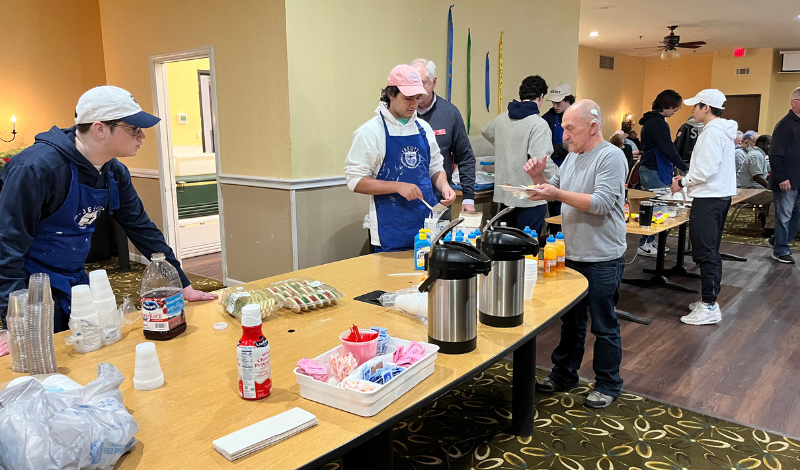 These gifts were pots and pans and were very well-received by all. The gifts will allow the residents more freedom by cooking meals in their own apartments. This is the fourth consecutive year that Dallas Area members have sponsored St. Jude Center's Christmas gifts, in what is becoming an annual tradition.