The Northeast Florida Area enjoyed their Lenten Bambino Camino mini-pilgrimage on Saturday, March 4th in St. Augustine. The day began at the Pilgrim Center at the National Shrine of Our Lady of La Leche on the shore of the Matanzas River.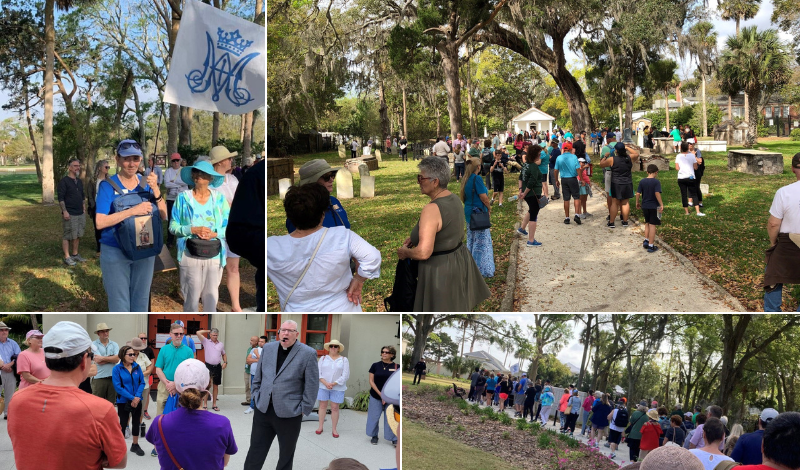 Pilgrims partook in breakfast and fellowship before a stroll across the Sacred Acre to the Shrine Rosary Garden in the shadow of the Great Cross. After our communal rosary, we walked under the parapet of the Castillo de San Marcos and onto the ancient Catholic Tolomato Cemetery in the Old City for a guided tour.  Then from the shady cemetery grounds, we traveled  to the Cathedral Basilica of St. Augustine, America's first parish.  
Here, the pilgrims were treated to an in-depth tour of the Cathedral, including its rich history, by Fr. Tom Willis, St. Augustine native and long-time Rector of the Cathedral. The pilgrimage culminated in a glorious Pilgrim Mass in the Cathedral offered by our Area Chaplain Fr. Briggs Hurley, ChD, who led our pilgrims from start to finish throughout the day. This short Lenten pilgrimage harkens back to our 2022 Baby Steps Camino, and looks forward to 2023 Camino in December.