On Sunday, June 11th, members of the New Jersey Area joined in two unique celebrations of Corpus Christi. In the morning, several members within the Diocese of Metuchen joined the Raritan Oratory of St. Philip Neri in Raritan, NJ, in their annual celebration of Corpus Christi.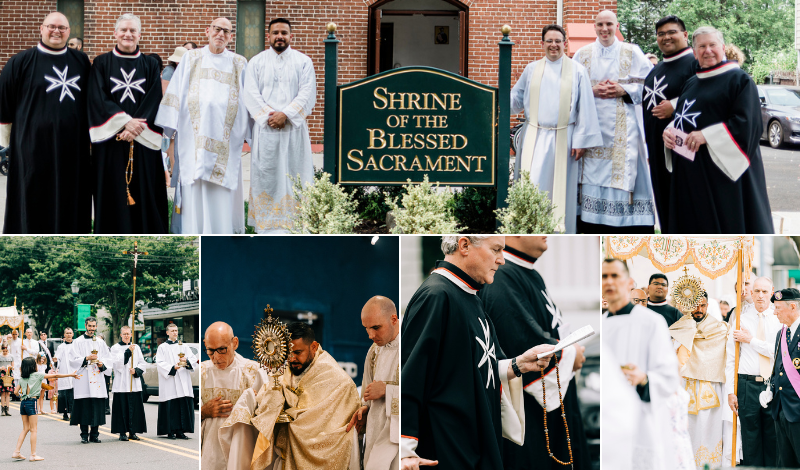 The morning began with a Traditional Latin Mass at the Shrine Chapel of the Blessed Sacrament, followed by a Solemn Eucharistic Procession through the streets of Raritan to the Catholic Churches of St. Ann and St. Joseph, with Benediction at each Parish. The Procession was timed such that it arrived at each Parish at the end of their scheduled Masses so their communities could join the Procession.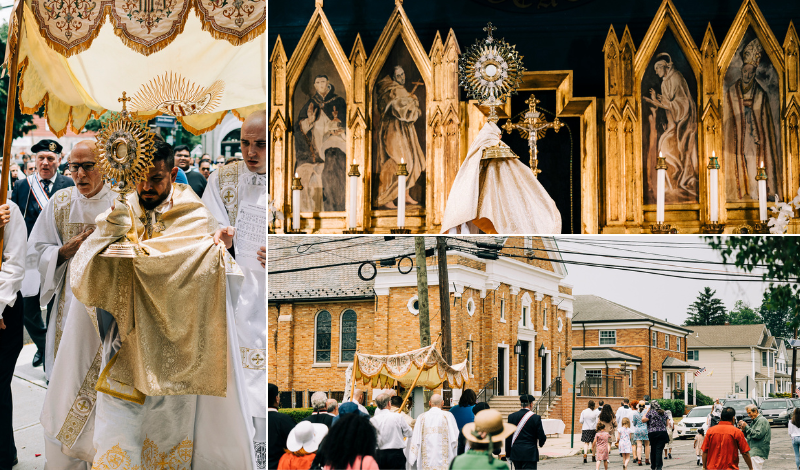 Once the three communities came together, everyone Processed back to the Shrine, singing hymns in English, Spanish, and Latin, for a final Benediction. It was a wonderful public display of faith and unity, especially during this time of Eucharistic Revival.
Later in the afternoon, other members of the Area joined the Dominican Nuns of the Monastery of Our Lady of the Rosary, a cloistered group of Nuns in Summit, NJ. According to the Nuns, this was the first Eucharistic Procession in Summit in over 50 years. The Procession walked to downtown Summit before returning to the Monastery to conclude with Vespers.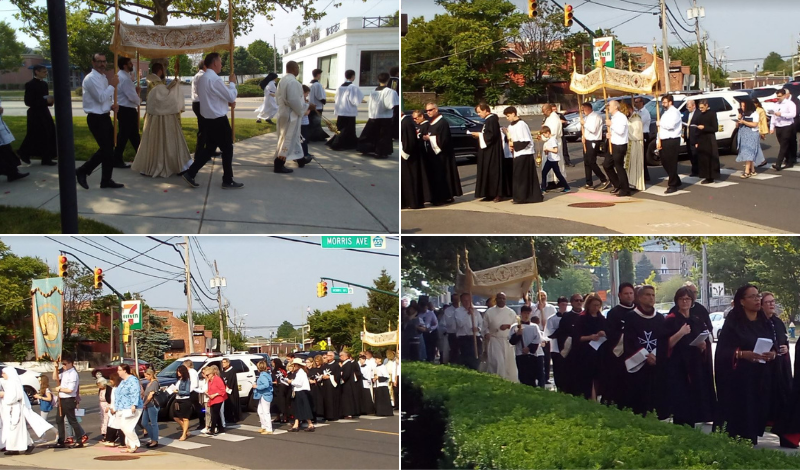 We are grateful to have been invited to these events and look forward to participating in more public acts of faith in the future.