On Tuesday, September 12th, the Connecticut – SWN Area had its first Holy Hour and Ministry Fair at St. Michael the Archangel in Greenwich, CT and to say it was a big success would be an understatement. Over 100 attendees had the opportunity to reflect on their faith in a moving way and then had the opportunity to meet and connect with Area ministries and fellow Knights and Dames.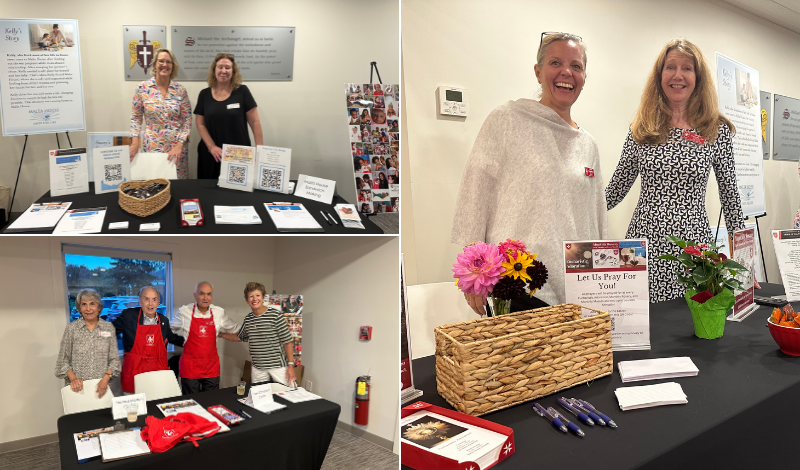 So many people made this day possible. Special thanks go to Monsignor Robert Kinnally for leading the beautiful Holy Hour and delivering a powerful reflection, Fathers Miguel and Michael Jones offered the sacrament of Confession and the St. Aloysius music ministry made the night an angelic one. Connecticut's Hospitallers Maureen Considine and Liz Tamarkin took charge and Priscilla Toumey and the Hospitality committee made the night extra special with lots of great finger foods and drinks.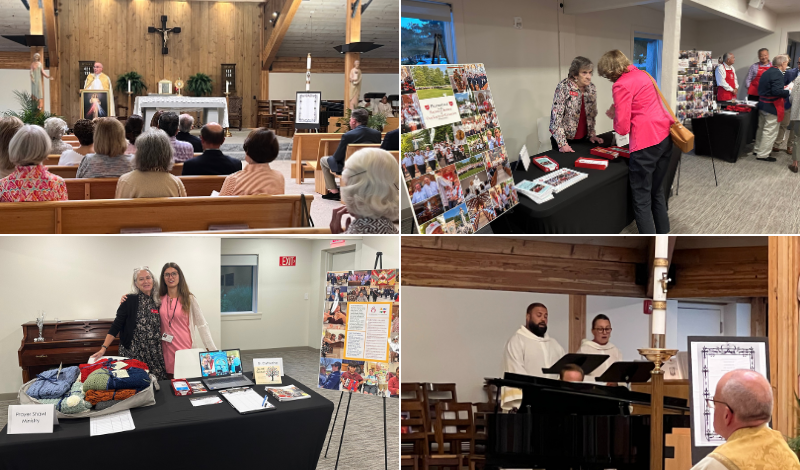 Many thanks to all of the Connecticut ministries and ministry heads for what they do and for meeting lots of folks interested in helping out. God is good!