The Auxiliary Corps of the American Association, U.S.A.
The American Association Auxiliary Corps works in association with the Order of Malta whose mission as a lay religious order of the Catholic Church is to care for the sick and poor and to defend the Catholic faith.
What is the Auxiliary Corps?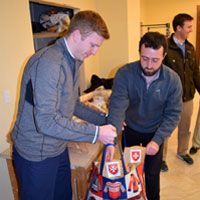 Beginning in 2006, the Auxiliary Corps took on a new presence in the American Association.


The new "ageless" Auxiliary Corps may help with American Association projects and can initiate its own projects and experiences to create a strong and vibrant membership.


Auxiliaries fully support and participate in all the spiritual and ministerial activities of the Order, as well as their own projects and programs.
Who May Join the Auxiliary Corps?
Any practicing Catholic lay person 18 years of age or older who is sponsored by a Knight or Dame.


Candidates must be willing and able to commit fully to the mission of the Order of Malta as expressed in the motto: "Tuitio Fidei et Obsequium Pauperum" nurturing, witnessing and protecting the faith and service to the poor.
What are the Criteria for Joining?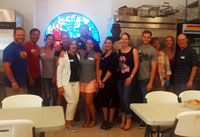 Learn about the history, spirituality, works, projects and ministries of the Order of Malta


Attend American Association area spiritual and educational events


Volunteer in American Association works, projects, and ministries


Participate in the American Association events in their area


Consider a lifetime commitment to the Order of Malta by becoming a Knight or Dame


Pay a small initiation fee and annual dues
In What Activities are Auxiliaries Involved?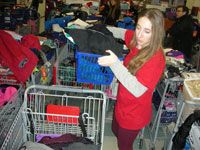 Ministering to the sick in hospitals and clinics


Feeding the poor in soup kitchens and food distribution centers


Clothing and sheltering the homeless


Tending to the elderly


Mentoring inner city students


Staffing day-care centers for poor working mothers


Providing job placement services for the unemployed


Assisting migrant workers


Staffing prison ministry programs


Sponsoring lectures and conferences on important social and ethical issues
The Auxiliary's Opportunity in Lourdes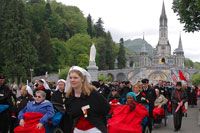 Every year members of the Auxiliary Corps, along with Knights, Dames, clergy, physicians and nurses, take Malades (French for "the sick") on pilgrimage to Lourdes.


Auxiliaries are well known for their valuable assistance in caring for the Malades. This can involve pulling a voiture (cart) during a candlelight procession or the Stations of the Cross, accompanying a Malade to the Baths, or taking a Malade to the Grotto for a late night visit.
For more information about joining the American Association Auxiliary Corps please send us an e-mail, or contact a Knight or a Dame in the American Association. They can find the Auxiliary Corps membership application in the Members Only section of the web site.