Dallas Area Knight, Gladden Pappin, had the opportunity to attend the French Association's Annual Investiture at the Château de Versailles in France. Knights and Dames processed to the Chapelle Royale de Versailles for solemn Mass celebrated by His Excellency Alain Planet, Chapelain Général of the Order in France.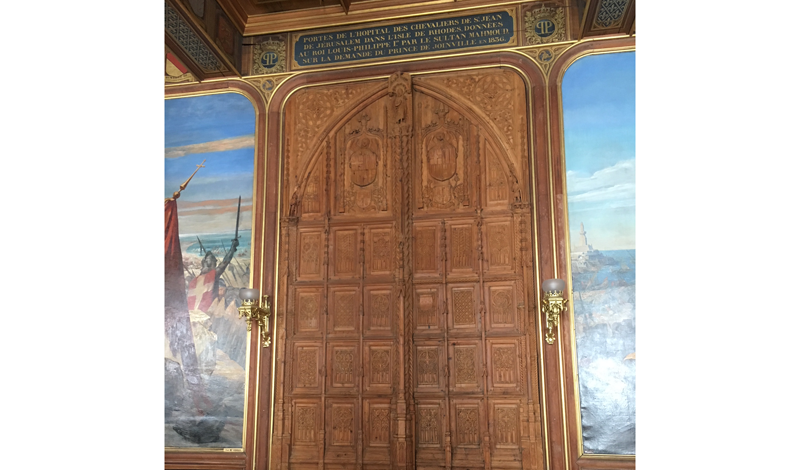 A lovely reception followed in the Salle des Croisades, a stunning set of rooms dedicated to the great deeds of the Crusades. The tall wooden doors in one of these rooms were the actual doors of the Hospital at Rhodes and were given to France during the July Monarchy.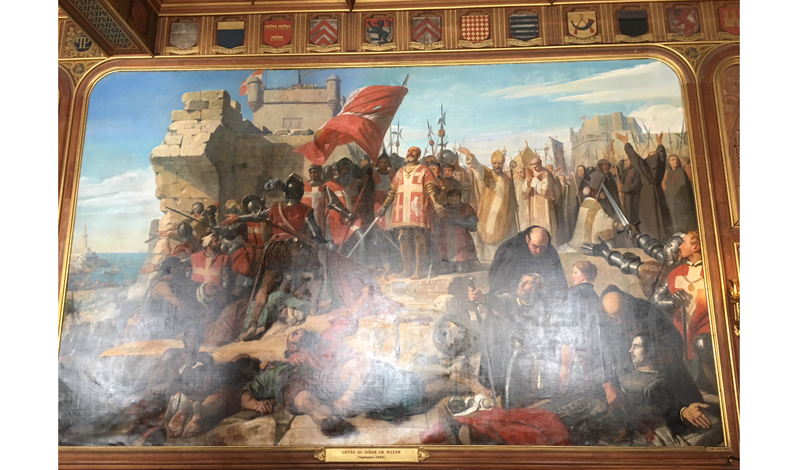 These doors are flanked by glorious paintings of images such as the taking of Rhodes and of Malta, the coats of arms of countless crusaders, members of the Order, and members of the Templars.