The US Virgin Islands Area held their second annual Lourdes in a Day celebration for the sick and caregivers on February 11, the feast of Our Lady of Lourdes, at Our Lady of Perpetual Help Parish on St. Thomas.
The day started with the exposition of the Blessed Sacrament followed by the recitation of the Rosary, confessions, and Benediction.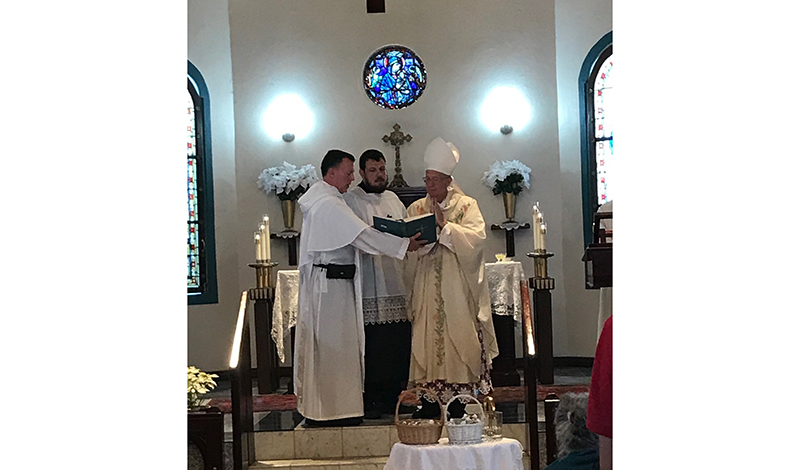 Mass was celebrated by His Excellency Bishop Herbert Bevard, assisted by Fr. Robert, Deacon Gibs, and Fr. David Caron, who came from New Orleans to participate in the celebration and who delivered the homily.
Following the Anointing of the Sick by the Bishop and the priests, bottles of Lourdes water were distributed to the Malades and their caregivers.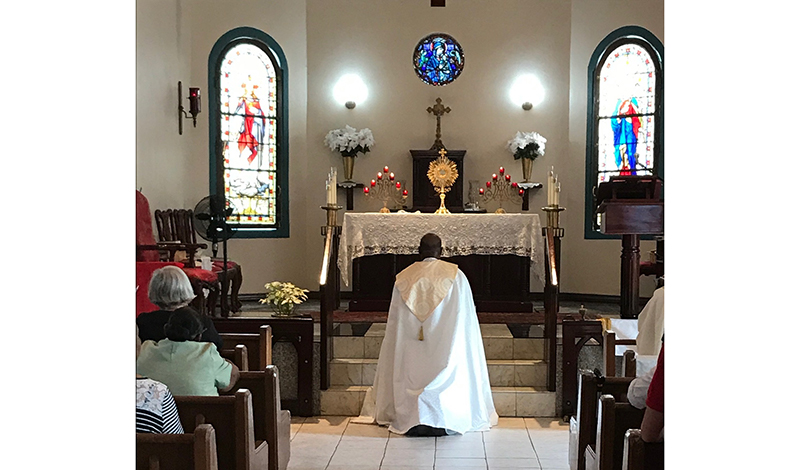 All then adjourned to the parish hall where lunch was served by the Knights, Dames, Auxiliaries and volunteers. During lunch, Fr. Caron talked about the history of the apparitions in Lourdes and the Order of Malta Pilgrimage while pictures of the Pilgrimage were being shown on a screen.
After lunch, those who were able to walk down to the Order of Malta Rosary Garden assembled in front of the grotto for a group picture. Those who could not insisted on having at least their picture taken in front of a photo of the Rosary Garden.
Over 80 Malades and Caregivers attended the event stating that they are looking forward to next year's Order of Malta Lourdes in a Day celebration.
The members of the Area are extremely grateful to their Chaplain, His Excellency Bishop Bevard, and to Fr. Caron for making this event even more special.