On Saturday, March 7, thirty pilgrims braved the cold and winds to spend time together enjoying Our Lady of La Leche National Shrine and a wonderful camino! We gathered on the grounds of the Shrine with the Order of Malta flag marking our pilgrimage starting point.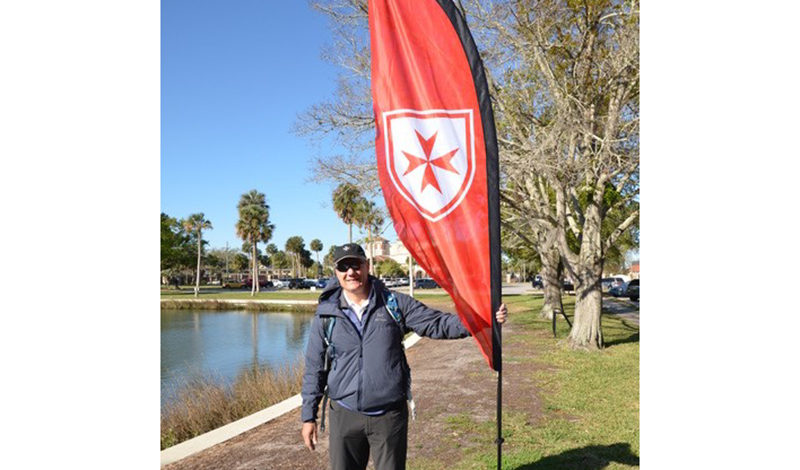 The group was excited to be back together again, enjoying the beautiful surroundings of Mission Nombre de Dios and this holy historic spot in St. Augustine! As with all Order of Malta gatherings, the day began in prayer. Pilgrims prayed at the rustic alter, where on September 8, 1565, the first Mass was celebrated on the ground that would become La Florida. We were blessed to be on sacred ground with such a rich history!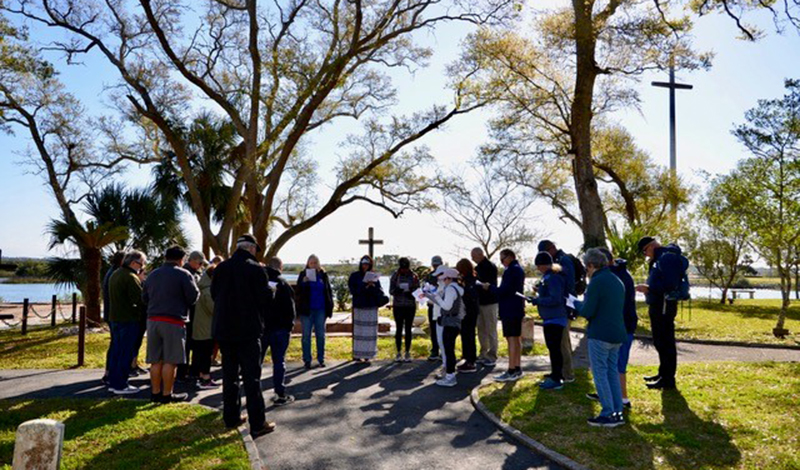 The walk began as we meandered through the streets of St. Augustine praying the rosary. Pilgrims enjoyed the time together and our joint passion of walking pilgrimages! The group pushed through the cold winds on the Vilano Bridge as we made our way across the beautiful Matanzas River. At the beach, the group enjoyed sharing their experiences of our previous three Baby Steps Camino™️ events (last of which was December 6-9, 2019). There were many stories shared and a great sense of fellowship was experienced by everyone!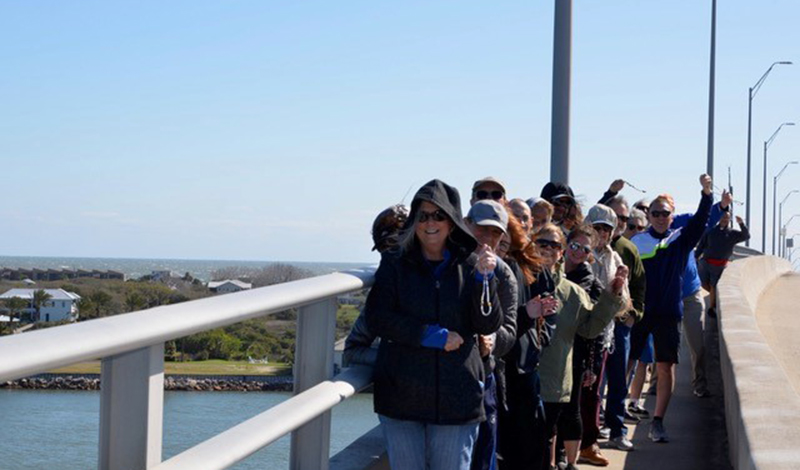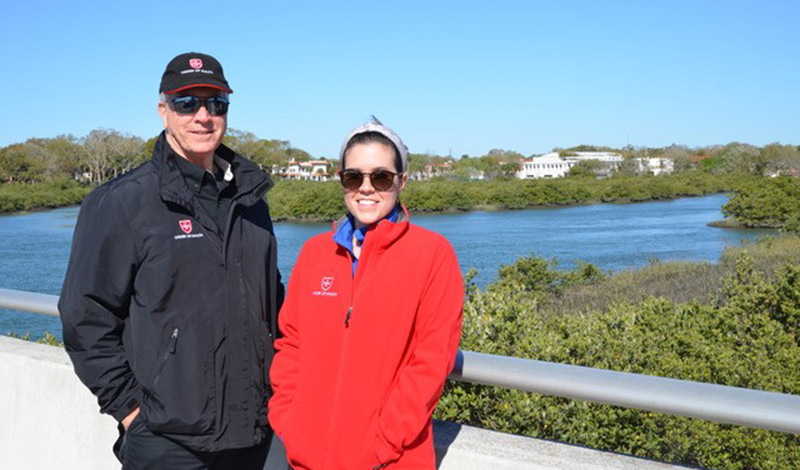 After some time at the beach, we headed back to the Shrine. It was heart-warming to see so many friendships reconnecting and developing as a result of our shared pilgrim experiences! The walk was a lot of fun and so were the people! At the conclusion of the pilgrimage, we attended First Saturday Mass at the Shrine. Father Richard Pagano celebrated this Mass and inspired us all with a great pilgrimage message!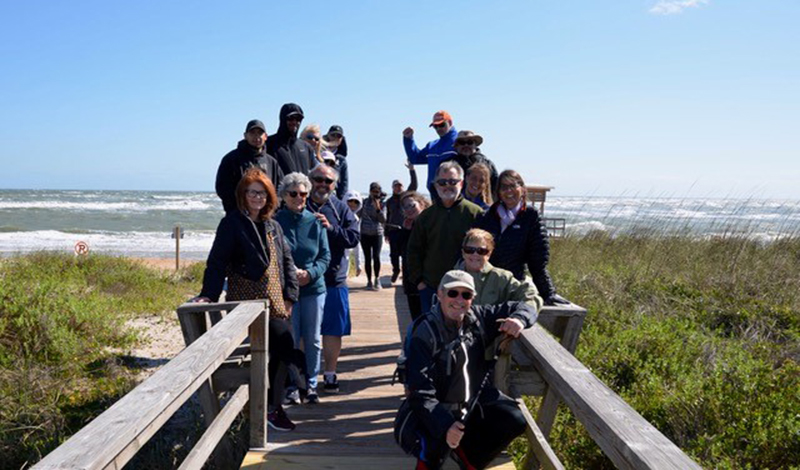 As we reflect back on the event, the day was filled with things that the Holy Spirit connected together for us…
1) The Order of Malta (Catholic Lay Order which began Baby Steps Camino™️)
2) Our Lady of La Leche National Shrine (Baby Steps Camino™️ destination)
3) Pilgrims (Order of Malta has been taking care of pilgrims for over 1,000 years)
4) Father Pagano (our second Baby Steps Camino™️ pilgrimage priest)
5) Community Cenacolo (Order of Malta NE Florida Area's biggest outreach project)
We are grateful that we had this time together before "social distancing!" It was a true blessing to walk side by side and worship together!