Please join us for a live webinar on Wednesday July 1, 2020 at 7:00 PM ET presented by MC Sullivan, RN MTS JD, Chief Healthcare Ethicist Archdiocese of Boston. Although we remain very firmly planted on the learning curve of the still-present, ongoing pandemic, there are nevertheless some very important lessons already gleaned from it. Significant experiences in both Palliative Care and Spiritual Care in the health care world, and thus in the experiences that we all have had, or will have going forward, have been profoundly impacted by this extraordinary crisis. We will look at some of the 'gifts' from COVID-19 that come from what we are learning.
This live workshop that will further explore how palliative care took on a new dimension and a different "presence" during this pandemic, underscoring the importance of advance care planning, and how Catholic Church teaching supports both.

.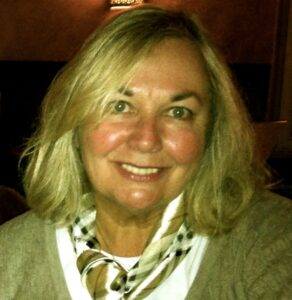 MC Sullivan, a nurse-bioethicist-attorney, is Chief Healthcare Ethicist and is also the Director of the Initiative for Palliative Care and Advance Care Planning for the Roman Catholic Archdiocese of Boston. In the latter capacity, she created and implements a program of education, ethics, and advocacy to improve the care of the seriously ill and dying. A native of Boston, MA, Ms. Sullivan earned a degree in philosophy from Emmanuel College and a diploma in Nursing from the Newton-Wellesley Hospital School of Nursing. She has a Master's degree in Theological Studies in Ethics from Harvard University and received her Juris Doctor from the Massachusetts School of Law. She is admitted to the bar in the Commonwealth of Massachusetts. Ms. Sullivan is a nationally recognized speaker at professional meetings, as well as at various dicastery conferences at the Vatican and makes frequent media appearances. She also serves as a close advisor and Cabinet member for Cardinal O'Malley.
She is on the Advisory Board of Alexandra's House, a perinatal hospice and infant refuge. She is past Chair of the Supportive Care Coalition Board of Directors, where she remains on the Board. She is past Chair of the Board of Directors of Notre Dame Academy, Hingham, MA, and a former President of the American Society of Law, Medicine and Ethics.
The information to attend is included in the weekly Spirituality in Action update emailed to all members on Sunday mornings. Or you may send an email to Craig Gibson for details.
After emailing Craig, you will receive a confirmation email containing information about joining the webinar. There will be an opportunity to have your questions answered at the end of the presentation.