In the New Jersey Area, members in the Paterson Diocese were able to resume their food backpack project in September after being shut down since March due to the pandemic.
Local members pack backpacks with food for children at a Catholic Charities daycare center. During September and October while the weather was nice, we assembled our packages of food outdoors. Once the weather became too cold to assemble outdoors, we were able to secure a large, well ventilated space below Christ the King Church in New Vernon, wearing masks and keeping our distance.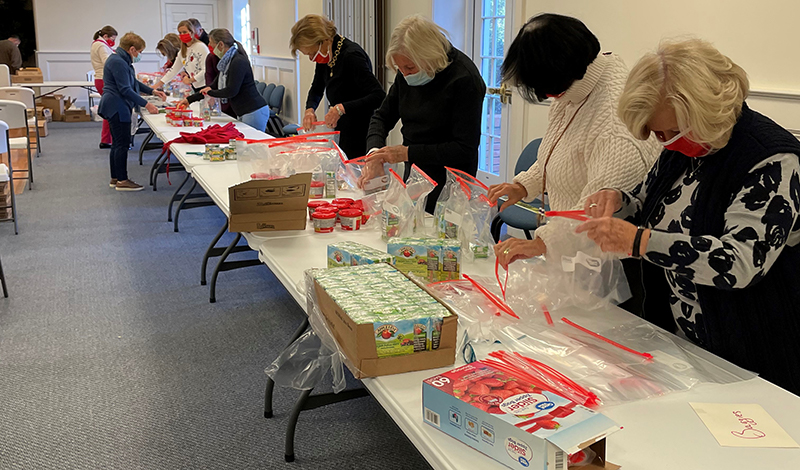 We then learned that the daycare center had closed again due to the COVID-19 surge, but requested that we continue to supply the food which was greatly needed in Paterson, a city which has a 25% unemployment rate. Even though the children were not able to attend daycare, their families came to the daycare center to pick up the food we packed for them.
In addition to the food packages, we added an age appropriate book for each child as we were concerned that there would be little exposure to books while school is closed in such a poverty stricken area. The books are wrapped as a gift in hopes that the children will feel they have received something special.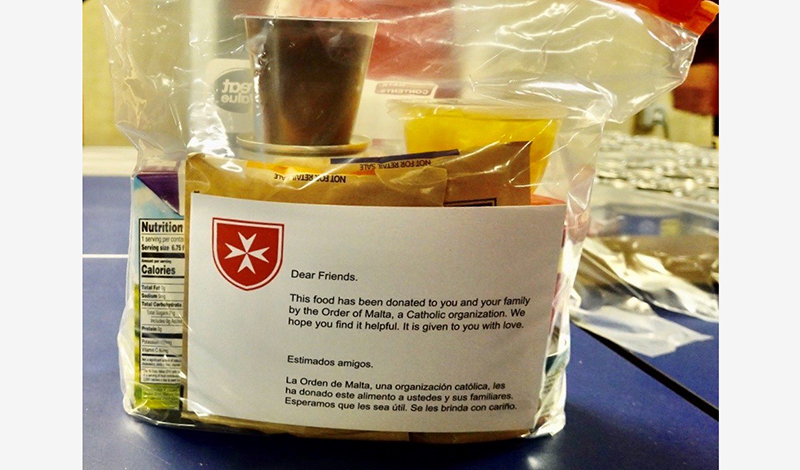 There are currently 150 three and four year old children enrolled at this daycare center and we will continue to supply each child with a new book each month until the children are back in daycare. We were able to secure this large amount of books each month due to a contact of one of our Dames, who was able to facilitate a substantial discount rate.