On Saturday, April 17th, local Knights and Dames met to put together over forty satchels of baby supplies for new mothers at Jacksonville's Emergency Pregnancy Services.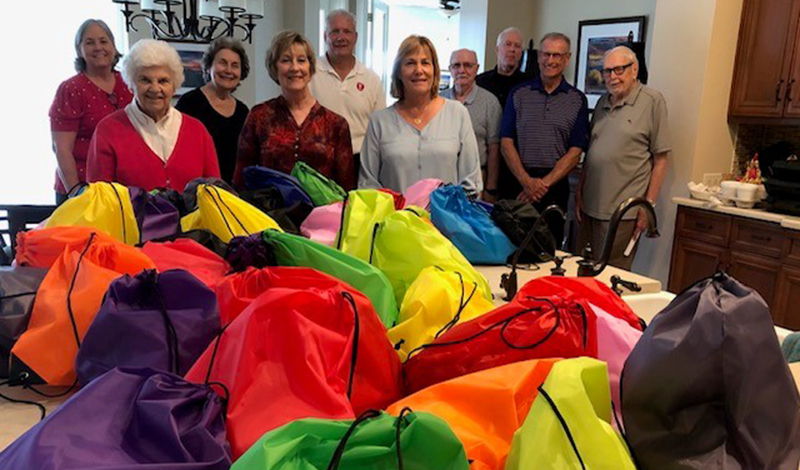 We have been energized in this effort by our American Association Local Area Project Support Grant, which promotes hands-on works for our members to undertake together in the spirit of convent. This grant will support women in crisis pregnancies in centers throughout our Area, while promoting the sanctification and fellowship of our Knights and Dames.
It is such a joy to serve those in need, especially in the exuberant company of fellow Knights and Dames.