Members of the Michigan Area joined together for their Corpus Christi celebration and Eucharistic procession on Sunday, June 6th at the Blessed Sacrament Cathedral in Detroit.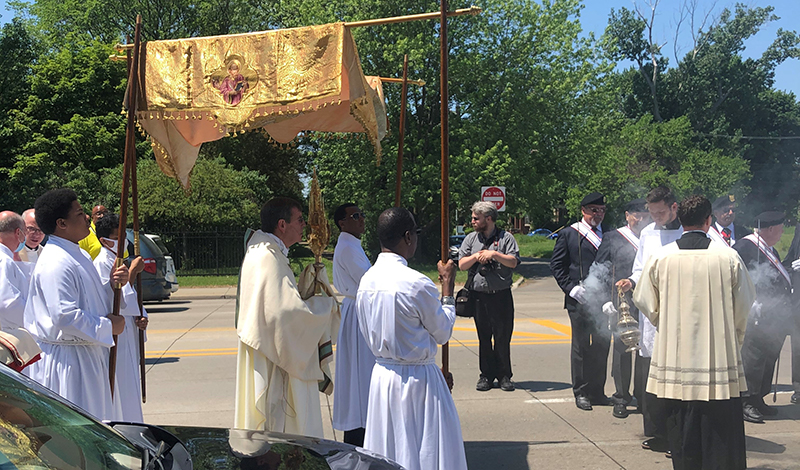 The Most Reverend Allen Vigneron, ChC, Archbishop of the Archdiocese of Detroit, led the procession, which included 22 Knights and Dames and 50 Auxiliary and Candidates in Formation.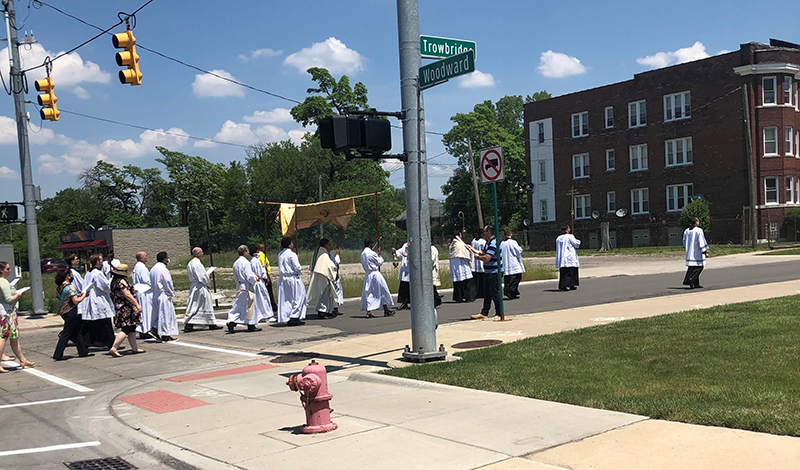 After the Eucharistic procession around the neighborhood, members walked 8 blocks to participate in the blessing of the new Corporal Works of Mercy Center. This new center houses the Michigan Area's Malta Medical & Dental Clinic, a Catholic Charities soup kitchen, food pantry, clothes closet, and the Order of Malta, American Association's Prison Ministry program.
Archbishop Vigneron led the blessing of this new center. It was a tremendous day of celebration around our new center in the heart of Detroit.