It is a pleasure to announce a new offering in the ongoing series of online workshops for the Year of the Eucharist in partnership with Liturgical Training Publications (Chicago, IL). With an eye towards continuing to grow in the faith and serving others during these challenging times, we are excited to invite you to the next online gathering in this series on the Eucharist.
Please consider joining us for an opportunity to grow profoundly in your own relationship with the Lord through His True Presence in the Eucharist.
Preparing To Serve as an Extraordinary Minister of Holy Communion
Monday, July 26, 2021 at 7:00PM to 8:30PM ET via Adobe Connect
This workshop will focus on ensuring the EMHC is practically and spiritually prepared to serve in this ministry. Participants will look at best practices and techniques for ministering, reflect upon the task of administering communion, as well as explore prayer and reconciliation as means for proper spiritual preparation.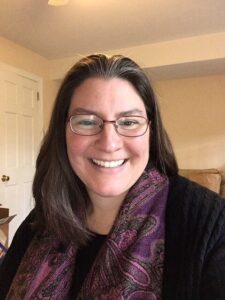 Jessica DePrizio Cole serves as the director of faith formation at St. Denis Catholic Church in Hanover, NH. She holds a doctorate of ministry in liturgical studies from The Catholic University of America in Washington DC, an MTS from Harvard Divinity School in Cambridge, MA, and a BA in religion, religious education, and philosophy from The Catholic University of America. Dr. DePrizio Cole has extensive background and experience in pastoral formation and teaching. Her dissertation focused on the ongoing formation for extraordinary ministers of Holy Communion.
Advance registration is required for all attendees! Click here to register on Eventbrite.