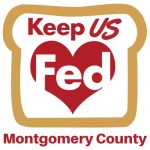 The Houston Area was recently recognized by Keep US Fed (KUSF) in Montgomery County after receiving a generous grant to help alleviate hunger and reduce food waste in the local community. 

KUSF partners with food donor organizations, such as grocers, local restaurants, hotels and the Montgomery County Food Bank. Certified food handler volunteers pick up the excess food, weigh, and sort it and then pack it for safe delivery to partner recipients, such as shelters, group homes and food pantries that are serving food insecure residents of Montgomery County.

KUSF just reached its five millionth pound of surplus food, at no cost, since 2015. This is equivalent to approximately 4.16 million meals for food-insecure residents in Montgomery County.