Twenty-five years ago, Dame of the Order of Malta and past Boston Area Chair Suzanne Downing, DM, was instrumental in establishing the St. Mary's Educational Fund committee along with other members of the Order of Malta. Now called the Foundation to Advance Catholic Education (FACE), Sue's commitment to it continued. She has been an extraordinary champion for FACE, serving many years on the committee and affecting numerous young people's lives in the Fall River Diocese.
Earlier this month, FACE honored Sue at their 25th Anniversary Summer Gala at the Wianno Club in Osterville on Cape Cod. She was recognized with the Al Makkay Award, named for a fellow standard-bearer for FACE who was also a Knight from the Boston Area. Al's wife Maureen Makkay, DM and son Albert Makkay, Jr. continue their own substantial support of the foundation and were also present at the summer gala.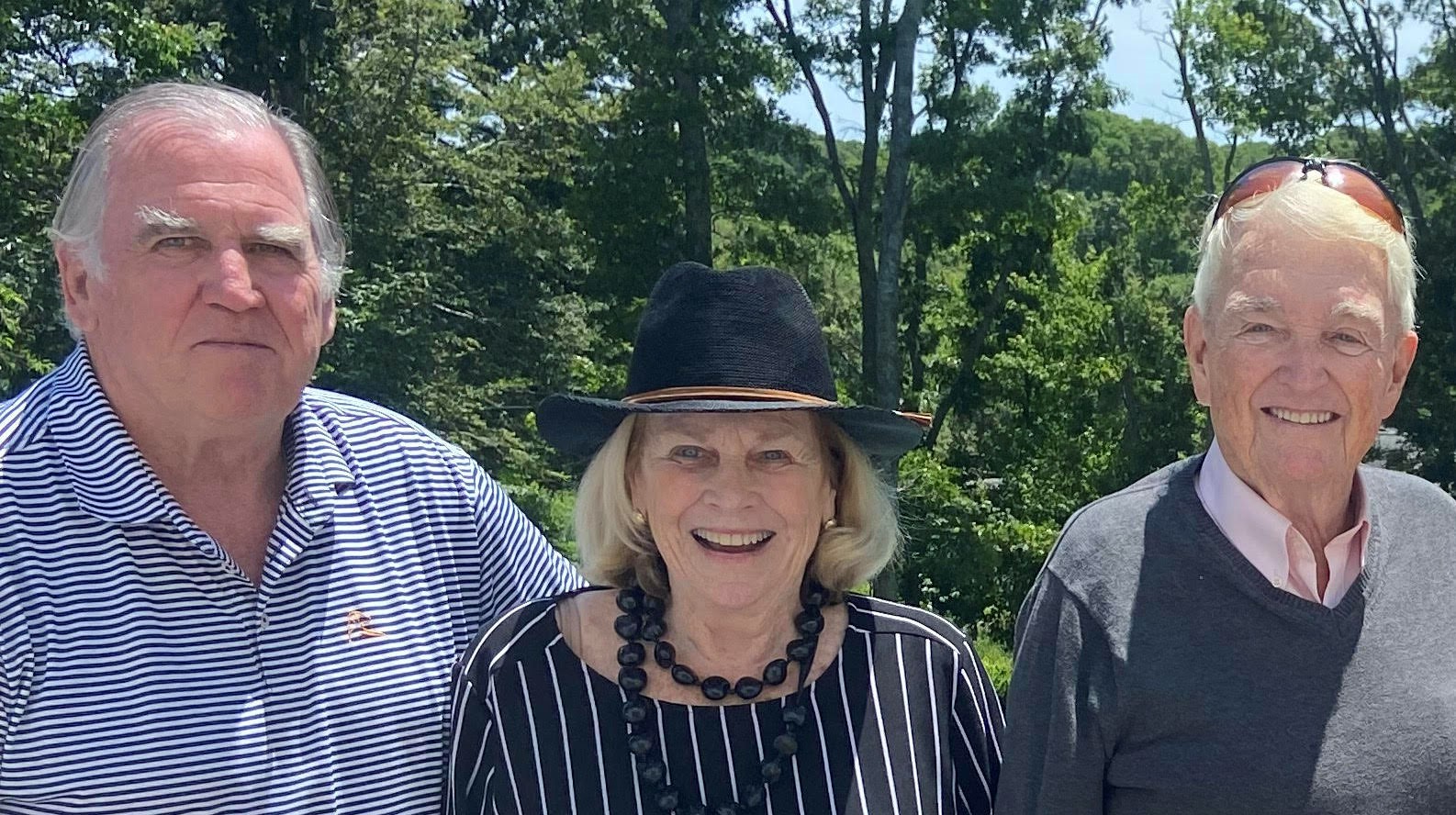 Sue Downing DM flanked by her husband Bob Downing KM (right) and Boston Area Chair Tommy Driscoll KM at a gathering on Cape Cod earlier this summer.
Members of the Order attended and showed their support for Sue and the Makkays' long-running advocacy for FACE's mission to ensure that no child is denied the opportunity to attend one of the Fall River Diocese's 19 Catholic schools on account of financial hardship. FACE awards need-based scholarships with the goal of assisting as many children as possible attend the Catholic schools to which parents and families choose to send them. Present for honoree Sue Downing were other Members of the Order of Malta including Maureen Makkay, Richard and Marilyn Colman, Theresa Brosnan, Bob Morrissey, Kathleen Hegenbart, Jack MacKinnon, and Boston Area Chair Tommy Driscoll.