The New Jersey Area's Malta Mobile Van has been quite busy serving those in need throughout the state. 
Members hosted a vaccine clinic outside the Cathedral Basilica of the Sacred Heart in Newark.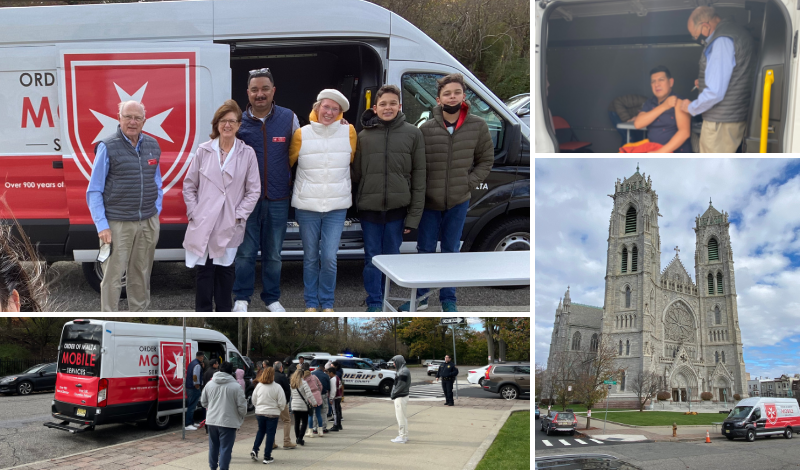 Members loaded up the van with food to be delivered to the Community Food Bank of New Jersey. Over two trips, they delivered 3,000+ pounds worth of frozen turkeys, chickens, and other Thanksgiving and dinner provisions.