The Eastern Connecticut Area held our Lenten Celebration on Saturday, March 18th at Christ the King Church in Old Lyme, CT. Area Chair Richard Feil and Area Treasurer Joe Lacasse hosted the event with Parish Pastor Rev. Joe Ashe.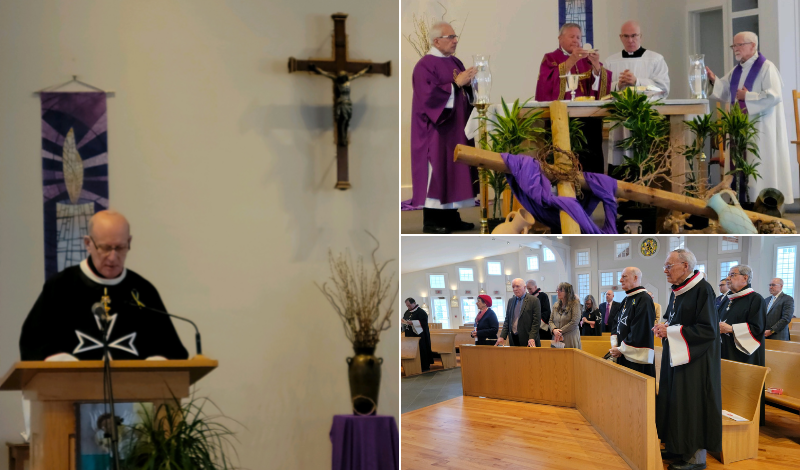 Deacon Benedict LoCasto presented an excellent talk and video on "The Real Presence of the Blessed Sacrament" to a majority of the active members and guests. Bishop Michael Cote, ChC, of the Norwich Diocese, celebrated the beautiful Mass with Concelebrant Rev. Joe, Deacon George, Bishop Cote's assistant, and Deacon Ben. Bishop, who applied his wonderful homily to the Order of Malta. 
After the Area Chair recited the Daily Prayer of the Order, the Bishop blessed the seven Area anniversary pins and certificates before presenting them to the four attending Jubilarians. You can click here to see the Lenten Liturgy for their names.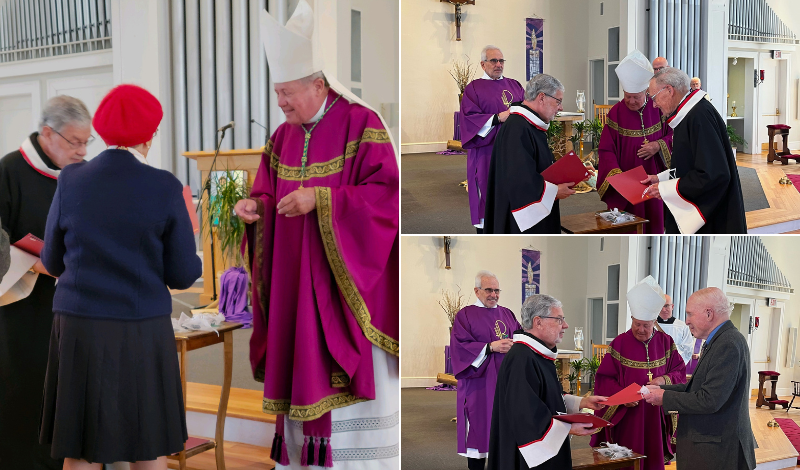 Bishop Cote enjoyed hearing about the latest key ministries from several Area members at the light luncheon at The Hideaway restaurant, before celebrating our Diocese Patron at parish St. Patrick dinners.