Members of the Michigan Area hosted their first Saturday Mass on Saturday, September 2nd at Grosse Pointe Academy, with celebrant Rev. Msgr. Michael LeFevre, ChM.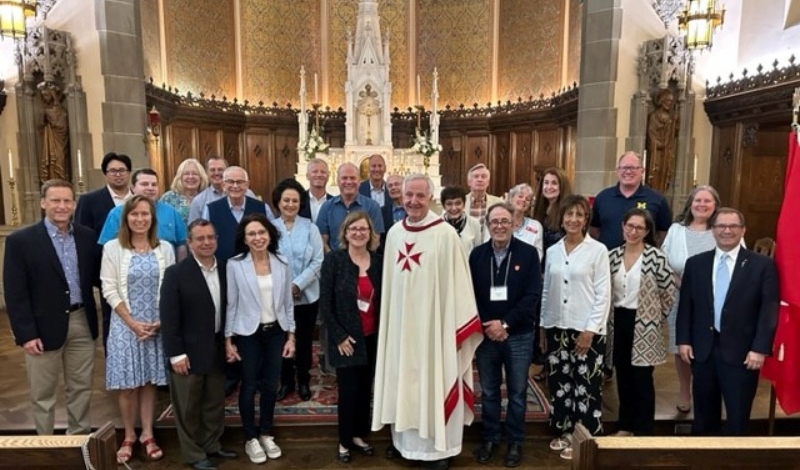 Following Mass, Msgr. LeFevre led us in our Lectio Divina session on the Sunday Gospel. We were very blessed to have 30 Knights, Dames, Auxiliary, and Candidates in Formation in spite of the Labor Day holiday. The Lectio Divina session was very uplifting, with numerous members reflecting on the meaning of the Gospel.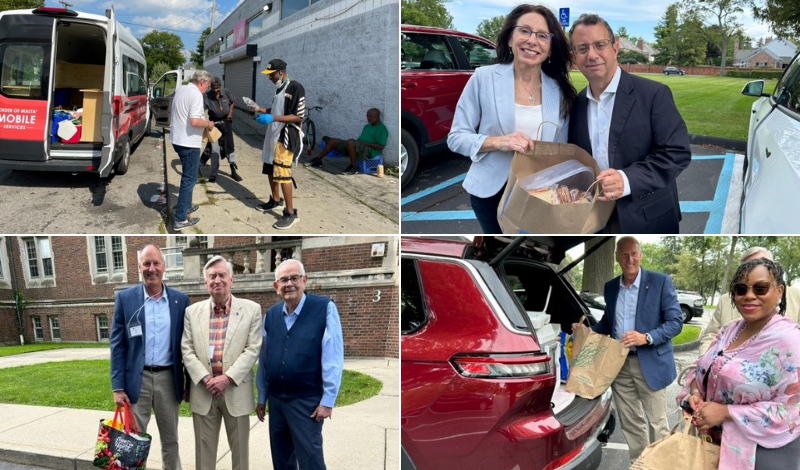 As we have in the last several First Saturday gatherings, our members have been asked to bring sandwiches, chips, and a fruit for our local "Into the Fire Ministry" to be distributed to the homeless. Over 110 sandwiches made by our group were then distributed on the following Tuesday afternoon with the use of our Malta Mobile Ministries Van.