On Easter Monday, April 5, members of the Florida – Southeast Area sponsored and served a special lunch at St. Ann's Place, an outreach center for homeless men and women.
The day was organized in partnership with the Health Care District of Palm Beach County in an effort to offer the Johnson & Johnson COVID-19 vaccine to the underserved and homeless living in West Palm Beach, Florida.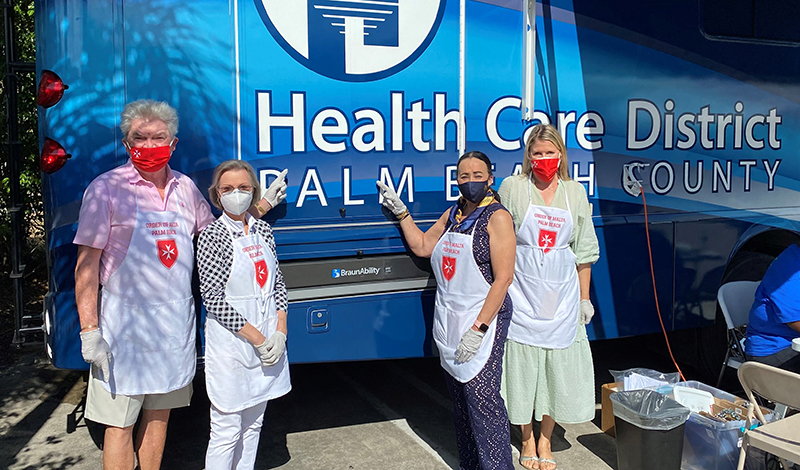 Pictured above from left to right: Jack McAuliffe, KM, and Hawley McAuliffe, DM, Area Co-Chairs, Angie McNamara, DM, Area Membership Chair, and Nina Nolff, DM.