On Monday, October 11, 2021, Mission Nombre De Dios hosted the Canonical Coronation of Our Lady of La Leche. It is the crowning moment of many centuries of devotion to our Lady under this title, and landmark day for Mission Nombre De Dios. In commemoration of this historic celebration, the Order of Malta  commissioned artisans in Spain, from whence devotion to Our Lady of La Leche was brought to this shore in the early 1600's, to create the golden "Pilgrim Rose".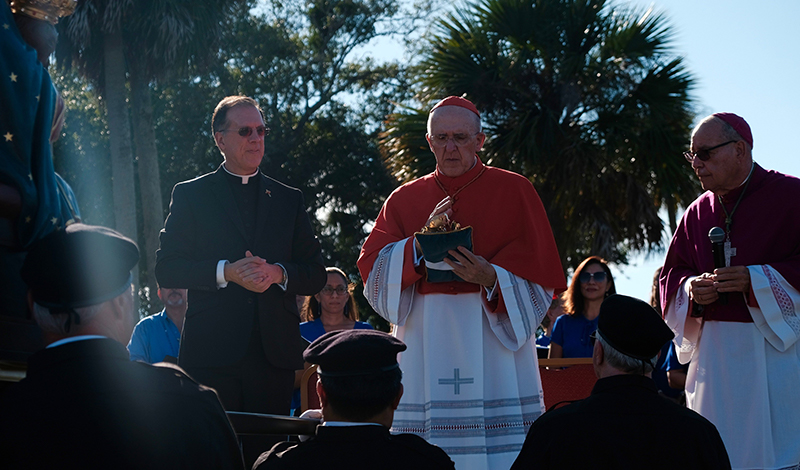 This precious little token of the Order of Malta's nearly thousand years of devotion to our Lady, the Patroness of the Order, was presented to Our Lady at the Coronation and was tenderly blessed by Cardinal Osoro Sierra, Archbishop of Madrid and Papal Legate. The Pilgrim Rose resides permanently here on this sacred ground with Our Lady, except during times of pilgrimage for the Order of Malta, when the Rose is recovered by the Order, and processed on pilgrimage with the Knights and Dames, wherever in the world the Order is serving.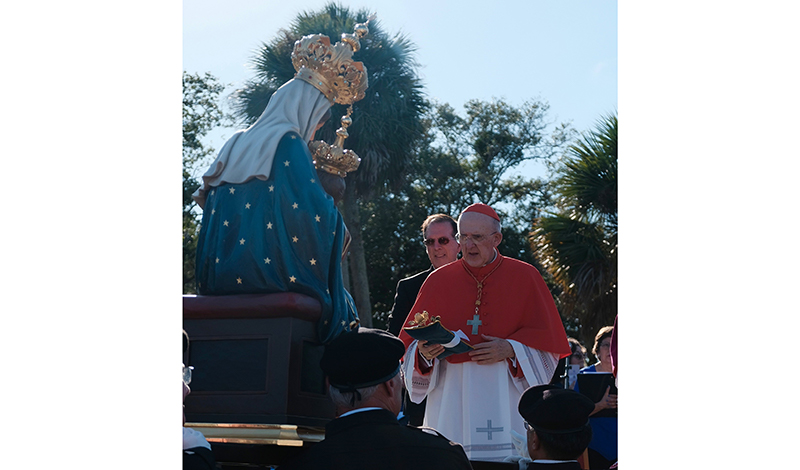 The first formal pilgrimage to this Shrine after the Canonical Coronation of Our Lady of La Leche was the Order of Malta's fifth annual Baby Steps Camino™ walking pilgrimage, beginning on December 10, 2021, and reaching the Shrine on December 12, 2021. The Pilgrim Rose was carried by faithful pilgrims for three days, processed to Mass at the great cross, where it was placed at the feet of Our Lady, to be curated here at this oldest Marian Shrine in the United States, until retrieved by the Order for another pilgrimage.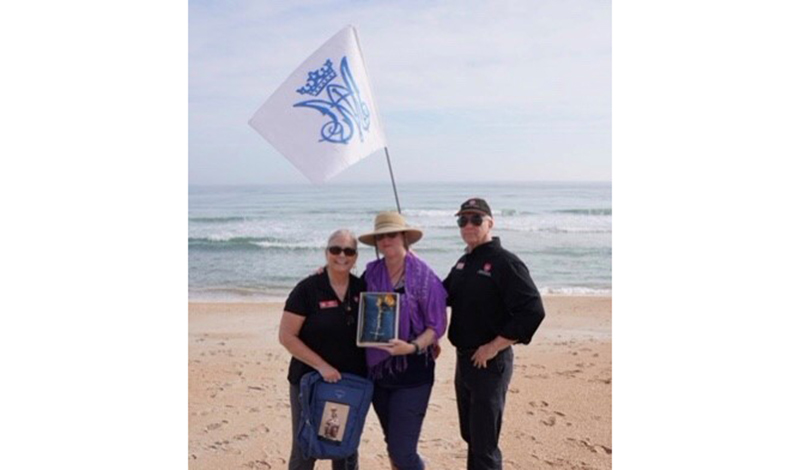 This fragile Rose is carried into the world as a symbol of the Blessed Virgin, and at the same time, as a gift to her, a humble offering in gratitude for her protection and intercession, that returns to her again and again by the hands of her servants in the Order of Malta.